MobStac's Publishing Platform Bets On Mobile Content Growth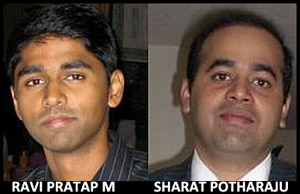 The digital era is evolving fast and there has been a distinct shift in the way content is being consumed nowadays. You can listen to Born This Way using a subscription streaming service on your phone, get a taste of Chicken Soup For The Soul on Kindle Fire, watch an evergreen Dev Anand starrer on your iPad or cheer through a thrilling IPL match if you have a large-screen smartphone. In other words, people no longer require traditional audio/video gadgets or a (desktop) PC or a laptop to access choice content. One can simply choose from a wide range of mobile devices like smartphones and Tablets, for content consumption from anywhere and at any time, even when on the move.
Although consumers are accessing and consuming more mobile content than ever before (Tablets not being a household accessory in India yet), content consumption on mobile phones is not without its woes. Of course, the easy portability of the device, greater adoption of smartphones and better access to 3G technology and beyond are leading to a surge in mobile media consumption. Yet, the overall mobile content experience is far from satisfactory as most of the websites are usually optimised for traditional PCs and viewing and navigating through them on a mobile phone becomes a hurdle at times.
Keeping that in mind, Sharat Potharaju (co-founder and CEO) and Ravi Pratap Maddimsetty (co-founder and CTO) launched Mobile Motion Technologies Pvt Ltd or MobStac in 2009, with angel funding from a fellow-alumnus of IIT Madras and a successful entrepreneur from Silicon Valley. Headquartered in Bangalore, the company provides a technology platform to bloggers and publishers that allows them to convert their standard websites into mobile-optimised versions within minutes.
At MobStac, Potharaju is responsible for business development, sales and marketing operations. And prior to founding the company, he had specialised in investment banking at Merrill Lynch in New York and spent a summer on a VC initiative at Duke University. Maddimsetty, on the other hand, is responsible for technology strategy, product innovation and engineering execution at MobStac. Earlier, he had worked with a technology start-up (Hillcrest Labs) for four years and headed its software products group. Prior to that, he was with Morgan Stanley in New York as an associate in its technology group. Both of them have done B.Tech in Chemical Engineering from IIT Madras.
Business Model
MobStac allows bloggers and publishers to convert their websites into mobile-optimised versions (for mobile phones) within minutes through a self-service platform. According to the company, the converted mobile version supports integration with different CMS (content management systems) like WordPress, blogger.com and Joomla, and also supports 5,000 mobile devices.
Moreover, various pricing plans are available, depending on clients' requirements. For example, there is a free-of-cost basic plan (ad-supported), a pro plan that costs $19 per month and an enterprise plan with varying prices. So the price can be anywhere between $100 and a few thousand dollars per month, based on scale, customisation and overall market demand for the product.
Early Days & Growth
Potharaju and Maddimsetty have been classmates and buddies for 20 years now (they even attended IIT Madras together). And they always wanted to build a global product company out of India. Consequently, they came back from the USA and set up shop in Bangalore. The going was tough, though, and for the first 12-18 months, they were running the company out of Potharaju's apartment.
But MobStac expanded with time and today has on board 12 employees, with plans of further hiring in the pipeline. The company has a rapidly growing client base as well – more than 3000 bloggers and publishers in 30 different countries. Its key clients include organisations like The Hindu, InterMobile and MDhil.com.
"In the future, there will be less Web traffic via PCs – those will be overtaken by mobile apps and mobile websites. As more and more people will use mobile devices to connect to the Internet, more publishers will use MobStac to reach out to their mobile audiences," notes Maddimsetty when talking about future growth.
Potharaju is also optimistic about a steeply rising demand curve as there are thousands of print magazines and newspapers (across the globe) who are keen to go digital in a bid to meet the demand for content consumption on mobile phones and Tablets. Add to that the fact that many digital publishers don't even have mobile-specific websites – hence the requirement for the MobStac platform.
Anil Joshi of Mumbai Angels, who holds a board seat at MobStac, further clarifies what the company can do in this space. "Browsing on mobile devices is none too pleasant right now. But MobStac has the technology to make it quick, smooth and seamless. We like the idea of optimising Web content on the mobile space and helping publishers monetise their content."
"The company has a Cloud-based publishing platform for mobile and we look at mobile phones very differently. While others look at squeezing and fitting the content, we believe that there are many fundamental advantages of a mobile device. We have a technology called Dynamic Content Adaptation (DCA) which basically adapts our content onto multiple mobile phones and multiple screens, and ensures better user experience," explains Potharaju.
Challenges
The biggest challenge is not developing technology but hiring people fast enough and hiring the best talents. There are brilliant engineers here in India but unfortunately, they are too much in demand and it is difficult to hire them. Also, it is tough to convince people – those who have worked for companies like Google and Amazon – to come and work for a start-up like MobStac. Although it is gradually happening, it still remains a daunting task for the company.
Market Shift
Initially, the company solely focused on the Indian and the South Asian market. However, Potharaju and Maddimsetty quickly realised the potential of North American and European markets (MobStac reaches 30 countries and approximately 34 per cent of its traffic is from the USA while 25-30 per cent is from South-East Asia) and they have now shifted their focus to there.
"MobStac has seen considerable traction from other countries and there has been a lot of positive feedback regarding its offerings. People appreciate the technology and there have been a lot of requests for it," says Anil Joshi of Mumbai Angels.
Fundraising & Investment Plans
The company has already raised a seed round of funding from Mumbai Angels and global VC firm Accel Partners. Although the specifics of the deals are not disclosed, Shekhar Kirani of Accel Partners and Anil Joshi & Prashant Choksey of Mumbai Angels have joined the board of MobStac.
The monies raised will be invested to drive MobStac's go-to-market strategy as it seeks to address the growing opportunities in the North American and the European markets. A part of the funding will be also used for setting up an office in New York and hiring people.
Another focus area is the development of new products like Touchsite for Tablets. Touchsite uses HTML5 to ensure more interactivity and makes websites even more engaging for users of Tablet devices. "We wanted to redesign the Tablet experience as it is very different from accessing a website from a PC or a mobile," says Maddimsetty.
Even though the company is now focusing more on one-to-one dialogues with publishers, it is planning to invest in online advertising and that will require more funding. "Earlier, it was a small round. But we are looking to raise a much bigger round in the coming months," confirms Potharaju.
What Does The Future Hold?
Potharaju believes that the opportunity is humongous. This is because there is a massive re-haul of content consumption, led by smartphone and Tablet boom. Very soon, there will be a new generation who will be using their mobile phones and Tablets to access the Internet for the first time. And in the next decade, content consumption on mobiles and Tablets will actually overtake content consumption on laptops and desktop PCs.
As of August 2011, India had 26.3 million active mobile Internet users, according to Mobile Internet in India report published by IAMAI. That number could easily cross the 48 million (a 182 per cent increase) mark by March 2012, indicating the rapid increase in the acceptance of mobile phones as a medium for accessing content. Also, the global mobile Internet user base is much bigger and by one estimate is expected to reach 2.1 billion by 2015, according to market research firm Global Industry Analysts, Inc.
As far as apps are concerned, 5.4 million active mobile Internet users in India accessed mobile apps, and that number is also on the rise with the wide variety of apps being made available on a daily basis.
If we talk about developed markets, people in the US have been spending more time in consuming mobile content than on print media (like newspapers, magazines etc). On an average, an American consumer spends 65 minutes a day on mobile devices in comparison to 26 minutes spent on reading newspapers and 18 minutes spent on magazines, according to DirectNews.
"Today we are only talking about the content that can be accessed via PCs and it's simply getting migrated to the mobile space. But we haven't even started talking about the content that will be created exclusively for mobiles. We are already in talks with a few publishers who are excited about building properties only for mobiles and I think that's going to be the future of content consumption," concludes Potharaju.
Comment(s)