Komli Media Launches Real Time Bidding Platform For Online Ad Inventory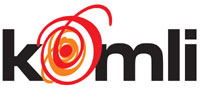 Online ad network and audience measurement provider Komli Media India Pvt Ltd has launched ATOM, what it claims to be India's first real time bidding (RTB) platform to get a better inventory on an ad-platform.
RTB helps media buyers to scan bids and buy online ad inventory on an impression-by-impression basis, reaching the desired audience at scale.
With ATOM, advertisers, marketers and clients will have an access to over 10 billion ad impressions a month and coverage across hundreds of thousands of publishers including over half of the top 200 publishers in India.
This platform will surely help Komli Media with high quality inventory, inventory volume, and precise audience buys, in turn driving significantly higher RoI on clients' campaigns.
"With RTB enabled auction based media buying, the science of search advertising is coming to display advertising, driving quantum leap in effectiveness for display campaigns," said Komli Media's vice-president (products) Satish Kadu.
According to him advertisers are able to selectively buy audiences and impressions that matter, and pay exactly what the impression is worth.
Komli Media, that raised $15 million in a funding round led by Norwest Venture Partners early this year, has struck a couple of inorganic expansion deals. It acquired Los Angeles-based ZestAdz, a mobile ad platform with offices in Des Moines, Iowa and Chennai for an undisclosed sum. It lso acquired Aktiv Digital, a Singapore-based online media firm for branding, lead-generation and marketing, to further strengthen its reach in Asia. The ad network has over 20,000 publishers on board.
Comment(s)