Nokia Launches Nokia Money Prepaid Mobile Wallet Across India

Nokia has launched its Nokia Money service across India. The service allows customers to use their mobile phones as a wallet that can be used to make payments, without actually requiring a bank account. The company already has tie-ups with banks like Yes Bank and Union Bank of India for a mobile payments service and according to the company, the new service is complimentary to the existing Nokia Money services.
Also, since the number of Nokia dealers (that can also act as Nokia money agents) are considerably more than there are bankers in the country, the company believes that the service will allow more people to have access to simple financial services. Additionally, Nokia has kept the new Nokia Money service independent of any particular mobile network, so users across networks can utilize the service.
For accessing the service, users will have to go to their local authorised Nokia retailers and get the service set up on their mobile phones. Once that is done, customers can pay cash to the agents who will then have digital cash transferred to the customer's mobile phone. The customer will receive an instant SMS message confirming the transfer and the mobile can then be used to pay their utility bills, do phone top-ups, pay insurance premiums and book tickets, among other payments.
"There is a need for alternate financial payment instruments in India and mobile offers the perfect mass platform to deliver these. Transaction costs through banking correspondents is almost a tenth cheaper and for customers using mobile for money transactions the cost are even lower," said Gary Singh, general manager, Nokia Mobile Payment Services.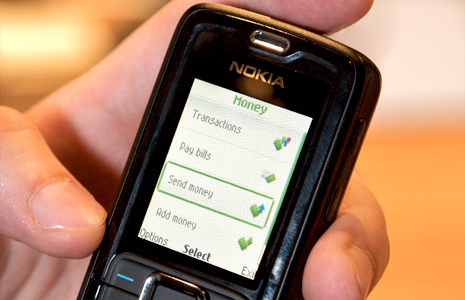 The key difference between the new service from Nokia and the existing service is that while the earlier service provided the customer with more options, like person-to-person money transfers and cash-withdrawals, the service also comes under stricter regulations.
The new service on the other hand is just a prepaid e-wallet that the customers can use to make payments of bills, etc. The service will compete with Loop Mobile's mobile money service with ZipCash, Airtel Money and Beam in the country.
Comment(s)