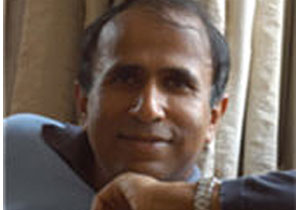 K Ganesh, founder and chief executive officer of TutorVista, was addressing a packed gathering of over 300 education entrepreneurs, regulators, private equity investors and bankers at the second edition of VCCircle's Education Summit on Dec 21. Ganesh in his session dwelt on various new models and how to supplement each of them with the Internet, mobile and social media for building scalable education businesses.
Ganesh pointed out three 'hot and disruptive models' which may be ideal for supplemental education.
Piazza: This after-school engagement model allows teachers and students to follow the Q&A format – enabling educators to rate students' responses while students can post all relevant questions. This format has generated a huge viral adoption and noted institutions like Massachusetts Institute of Technology (MIT), Stanford, Harvard and University of California at Berkeley have already signed up for the same.
Livemocha: It is a platform that democratised learning foreign languages. It is built on existing content platforms of leading publishers and leverages multimedia tools for effective learning. The secret recipe here is the rating and feedback by a community of native speakers on submissions made by learners. It offers free and paid online courses in 35 languages to more than 11 million members from 196 countries.
Global interests in learning foreign languages are growing fast these days. Trade, immigration and travel are conducted across countries and continents like never before and the result is a powerful desire among people to communicate with one another and understand different cultures. That effectively explains why the size of the language learning market is estimated at a staggering $50 billion.
Knewton: The US-based technology company uses adaptive teaching and advanced analytics across its community of learners to create a personalised learning experience for each student. The adaptive learning platform customises standard educational content to meet the unique needs of each student. Interestingly, students across 190 countries are using this learning platform. Even various colleges and universities are solving long-standing remediation problems with the help of this new technology.
---