Imusti.com Ties Up With Samsung For Smart TV Apps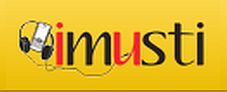 iMusti Inc that runs iMusti.com, a portal for Indian music, has entered an agreement with Samsung India under which it will develop video applications exclusively for Samsung's Smart TVs.
The MoD/VoD (Movie on Demand/Video on Demand) application is a collection of audiovisual entertainment and will be available to subscribers for streaming. The library will host over 5,000 titles that will include popular movies, television shows, regional songs and movies (from Marathi to Bengali), religious discourses, among others, in digital quality and subscribers can view the complete collection for a nominal monthly fee. They can also access several other titles using the Pay-Per-View option.
"This partnership enables us to penetrate into the popular video market and we are delighted to commence our applications for the top leading brand Samsung," said Samir D. Khandwala, founder & CEO iMusti, Inc. "We aim to develop our video applications and offer engaging options to consumers worldwide and Samsung's scale and global customer base will help us achieve the same."
iMusti.com offers 24 different genres of Indian music (that is licensed) and other audio and video content. As of now, it supports all Android and iOS based devices of Samsung, Apple, HTC and Motorola. The company will develop 12 more applications by the end of next year and it has partnered with Level 3 as their Content Delivery Partner (CDP).
Raj Kumar Rishi, VP-AV Business, Samsung India, said, "Content for Smart TV buyers is increasingly becoming a strong trigger for purchase and our tie up with iMusti.com is fulfilling that customer need."
Comment(s)