Recapping 2011 Top Gadgets That Rocked
It's already past Christmas and we are rushing headlong into the New Year. But before we ring in 2012 with aplomb and anticipation, let us take this chance to shed more light on the top gadgets of 2011 and also have a sneak peak at what's in store for 2012.
Top Mobile Phones

On the mobile front, there are both shocks and surprises. For the first time, Apple disappointed us with the new iPhone 4S (don't take it personally, Siri, we still love you); for the first time, Google and Samsung failed to impress with Galaxy Nexus (although full points to Android Ice Cream Sandwich) and for the first time, Motorola exceeded expectations and came out with a device that is not only amazing to look at (something the company has always been famous for) but happens to be a multimedia powerhouse.
Also, the fact that Motorola's offering is at least Rs 15,000 less than the iPhone 4S and should be cheaper than the Galaxy Nexus (when it finally arrives in India), has made it a stronger contender for the winner tag. Therefore, we rate the Motorola RAZR as the best mobile phone of 2011, followed by the iPhone 4S and a tie between Galaxy Nexus and Samsung's Galaxy S II for the third place.
Top Tablets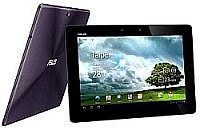 A list of the top Tablets cannot be complete without the mention of Apple. The company took the world by storm with its iPad and in 2011; it came out with the second edition of the Tablet – iPad 2. In fact, every company worth its salt launched its own gadget, Samsung being the most prominent among them. Although Samsung provided us with multiple choices in Tablets (and a lot to write on), it is ASUS's Eee Pad Transformer Prime that gripped our imagination for the simple reason that it was the world's first Tablet to feature a quad-core processor.
Top Laptops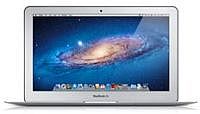 There has been no clear winner in 2011 as a lot of companies have come up with a lot of interesting products. But it is all about lighter and sleeker models. Some key products include Acer's Aspire S3, Apple's new MacBook Air, Dell's XPS 15z laptop, Sony VAIO S Series (SB) and ASUS's ZENBOOK UX31 Ultrabook.
What's In Store For 2012?
Since 2011 has been a roller-coaster ride for many technology companies, expectations will be high in the coming year and tech enthusiasts will surely look forward to a plethora of innovative products. Here's a look at what we can expect in 2012.
With Asus paving the way with its Eee Pad Transformer Prime, we can expect the next wave of Tablets in 2012, all running on Quad-core processors.
Grapevine has it that Apple will launch a 15 inch version of its popular MacBook Air, all-new 7 and 10 inch Tablets (the iPad 3's) and most importantly, the much-awaited iPhone 5.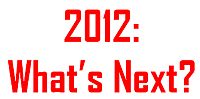 Even though Google's takeover of Motorola Mobility has been delayed by the European Commission, once the deal is finally complete, we might see a number of exciting mobile phone launches from the company. Also, will it be bye-bye for Samsung-Google partnership that has brought us Samsung Nexus S and the recently launched Galaxy Nexus?
The new year will also witness the first line of Sony mobile phones as the company has decided to split from Ericsson. There we go – no more Sony Ericsson for us in 2012!
RIM (Research In Motion) will also come up with new mobile phones powered by its next operating system called BlackBerry 10 (renamed from BBX after the company lost the trademark battle against BASIS International Ltd).
That is all for 2011 – we look forward to an exciting and innovative 2012, at least gadget wise. And finally, Techcircle.in wishes you a very happy and prosperous New Year!
Comment(s)