Popular handset manufacturers Nokia, RIM, HTC and Motorola have slashed the prices of their top-end handset models in India. The companies probably have different reasons for reducing the prices of the handsets: Nokia is in the process of launching big brother Lumia 900 in the Indian market; Motorola is already working on RAZR's successor; HTC is launching its 'One' series  of smartphones very soon; and RIM is not doing so good (the company just posted losses).
Price cuts in consumer electronics (and here we include mobile handsets in the bracket) is nothing new but the latest cuts appear to be a precursor to the big technology move slated for next quarter. As per indications from manufacturers, Q2, 2012 will see the launch of a stream of smartphones powered by Quad-core processors (most of them were unveiled at the MWC, 2012). So you get high-end mobile phones that were costing a bomb at reduced and (we must add) reasonable prices from now on.
Let's have a brief look at the handsets that have come under the blade (the price slash actually makes some of them very lucrative buys). If you were looking to buy a new phone but did not include some of the top end products in the consideration bracket, you may now take a look at them.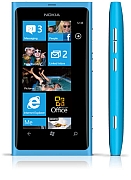 Lumia 800 was the first official device from the Finnish handset maker to run on Windows Phone 7.5 operating system (OS). The device was earlier available for Rs 28,000, this has been reduced by 16 per cent and the smartphone is now available for Rs 23,600.
The mobile phone has a 3.7 inch AMOLED capacitive touchscreen display (800×480 pixel resolution), is powered by a 1.4GHz Scorpion processor and has 512MB of RAM. The internal memory of the device is 16GB and 25GB of Skydrive storage has also been provided. It also has an 8 mega pixel rear camera with LED flash that can also record HD videos (720p) at 30 frames per second, although it does not come strapped with a secondary front facing camera.
Additionally, it has a 1450mAh battery that the company claims will provide the user with 13 hours of talk time and 265 hours of stand-by time (on GSM networks). The dimensions of the device are 116.5mm x 61.2mm x 12.1mm and it weighs 142 grams. Read here for more
Motorola RAZR XT910 for Rs 27,749

Launched at a price of Rs 33,990, the mobile phone got its first price cut last month. The new price was set at Rs 29,399, but this has now been further reduced to Rs 27,749, making the total price cut equal to Rs 6,241 (18 per cent).
The mobile phone has a 4.3 inch Super AMOLED Advanced capacitive touchscreen (540×960 pixel resolution) display and runs on Android 2.3.5 (Gingerbread) OS (upgradable to ICS). It is powered by a 1.2 GHz dual-core processor and has 1GB of RAM. The device comes with 16GB of internal memory and a pre-installed 16GB microSD card. The mobile phone has an 8MP camera with LED flash which can also record full HD videos (1080p) at 30fps. It also has a 1.3 mega pixel front facing camera. The dimensions of the device are 130.7mm x 68.9mm x 7.1mm and its weight is 127 grams. The device has a 1,780 mAh battery which according to the company will provide up to 12 hours of talk time and 204 hours of stand-by time. Read here for more.
The funny thing is, even though Letsbuy is selling the device for Rs 27,749, Flipkart (which recently acquired Letsbuy) is still selling the mobile phone at the old price.
RIM
Research In Motion, the company behind BlackBerry has also reduced the prices of the handsets that it believes are the most popular in the country, these include Curve 8520, Curve 9380, Curve 9360 and Torch 9860. The new prices of these devices are-
Curve 8520 is now available for Rs 8,370, a 16 per cent decrease (Rs 1,630) from Rs 10,000, while Curve 9380 is available for Rs 15,799, a 20 per cent decrease (Rs 3,821) from Rs 19,620. Additionally, the prices of Curve 9360 and Torch 9860 have been reduced to Rs 17712 and Rs 20,405 from Rs 20,990 and Rs 29,990, a 15 per cent (Rs 3,278) and 31 per cent (Rs 9,585) decrease.
The most notable reduction is in the price of Torch 9860 which is a direct competitor of top of the line smartphones like Samsung's Galaxy S II, HTC Sensation and iPhone 4S, among others. The new price, which is more than 30 per cent less than the original price, actually makes it a decent buy. We guess RIM is simply following up with where it left. The company had earlier reduced the prices of its Playbook Tablets.
HTC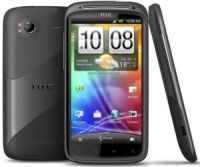 HTC has also reduced the prices of its top 3 smartphones which are HTC Sensation, HTC Incredible S and HTC Desire S. While the price of HTC Desire S has been reduced to Rs 18,839 from Rs 21,990 and the price of HTC Incredible S has been reduced to Rs 20,020 from Rs 25,000. But the bigger move has come for HTC Sensation; the new price of the device is Rs 22,000, which is Rs 8,500 (27 per cent) less than its earlier price of Rs 30,500.
HTC Sensation incorporates a 4.3-inch S-LCD capacitive touchscreen (960x540 pixel resolution). It has 768MB of RAM and a 1.2 GHz Qualcomm Snapdragon dual-core processor. It works on the v.2.3 Android Gingerbread OS and the internal memory of the device is 1GB which can be extended up to 32GB. The device has an 8.1 mega pixels camera with dual LED flash and it can record full HD (1080p) videos at 30 fps. It also comes with a front facing VGA camera for video calling. The dimensions of the device are 126.1 x 65.4 x 11.3 mm and it weighs at 148 grams. Read here for more.
Having Said That...
If you have the patience (and the money), you should wait for the Quad-core storm to hit the country, but if you are looking for a good deal on smartphones (not the best, but still very decent), you can opt for one of the above mentioned existing products. We recommend HTC Sensation and Blackberry Torch 9860 among the top end of line-up.
Also, a curious thing we noticed while checking out the prices of the handsets was that almost all of them (except Motorola RAZR) were cheaper on one of the newer e-com sites in comparison to bigger names in the business. We don't endorse any e-tailers so we desist from naming them but the bigger players need to pull up their socks (and the smaller players need to watch out for the discounts eating into their margins!).
---