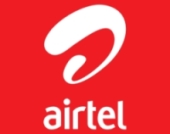 India's largest telecom firm Bharti Airtel has reduced the prices of its 3G data plans (for both prepaid and post-paid subscribers) and also introduced a new offering called Smartbytes, which allows subscribers to top up with available 3G/4G LTE plans (the company already offers the service for broadband subscribers) once they have used up their free usage. But there is no validity provided with these packs, which means just like a mobile top-up, subscribers will have to utilise the data benefit before their monthly plan cycles end.
Smartbytes plans for 3G will cost you Rs 80 (for 200 MB), Rs 175 (for 500 MB) and Rs 300 (for 1 GB). But currently, 3G Smartbytes are not available in Rajasthan, Madhya Pradesh, Chhattisgarh, Punjab and Orissa. And the 4G service has only been launched in Kolkata and Bangalore.
As far as 3G plans go, the company has scrapped its cheapest plan that cost Rs 8 and provided users with 10 MB data usage with the validity of a single day. This has been replaced with a Rs 13 plan that provides 30 minutes of 3G data usage (validity is still one day). Also, earlier, subscribers had to pay Rs 750 for 2 GB of 3G usage with a validity of 30 days. Now this has been doubled to 4 GB while validity remains the same.
Here's a look at the available 3G data plans for prepaid and post-paid subscribers.
Prepaid
Postpaid
The company is also offering a pay-as-you-go plan that allows subscribers to use 3G without a fixed data plan and a Flexishield plan that allows them to start from a lower rent and pay as per usage, instead of committing a higher rent upfront. Additionally, the charges occurring 'post-consumption of data plan benefit' have also been reduced to 3p/10 KB from 10p/10 KB (a reduction of more than three times).
But the price slash doesn't come as much of a surprise since Airtel has already started launching its 4G services in the country. Last month, the company launched India's first 4G services in Kolkata and then started it in Bangalore, India's IT hub. Compared to 3G pricing, Airtel's 4G plans cost a lot more. As of now, there are only available in Kolkata and Bangalore, at Rs 999 (6 GB), Rs 1,399 (9 GB) and Rs 1,999 (18 GB) and Rs 2,999 (30 GB). But as 4G is a lot faster than 3G, it only makes sense to slash 3G prices.
Another reason behind the price slash could be the fact that even after a lot of marketing and fanfare (remember Vodafone's Super ZooZoo and Idea's annoying Abhishek Bachchan ads), 3G services were never adopted in India with the vigour that was expected, mostly due to the high pricing. After all, who cares about waiting a few extra minutes for a Web page to load, when we can save money by using 2G.
---