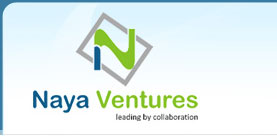 Naya Ventures, an early-stage venture capital (VC) firm focused on companies in the mobile and cloud markets, has announced that it has hit first close for its $50 million (Rs 270 crore) fund.
In a separate SEC disclosure, the firm said it has raised $4.5 million from a set of 16 investors as part of a first close, which occurred in October. Although the fund is targeting $50 million, it has the option to raise a further $25 million.
The firm plans to hold a portfolio of 15-20 companies at any given time (considering there are exits as well), and the investment amount can be anywhere between $250,000 to $3 million. "We prefer to invest before Series A, all the way to Series B. In many cases, we will be the initial largest investor and act as an incubator to the companies and their technologies," said Dayakar Puskoor, a general partner with Naya Ventures.
It has already been investing before hitting a first close of the fund. As of now, the firm has invested in eight companies in the mobile and cloud market that include BoxFish (formerly Mixaroo), GlobalOutlook, Glympse , Zoomingo, Motivity Labs, SinglePoint, M2Junction (acquired by SinglePoint) and nFluence. Co-investors in Naya's portfolio companies include Menlo Ventures, Benaroya Capital, Seapoint Ventures, Intel Capital, Deutshe Telecom Ventures, Ignition and Rally Capital.
Headquartered in Dallas, the firm also has offices in Silicon Valley, Seattle and Hyderabad, India.
The VC firm was founded by Puskoor (general partner), Prabakar Reddy (managing partner) and Gowri Shankar (venture partner) in 2011. It is focused mainly on US and India-based companies in the mobile and cloud space.
According to Puskoor, "We are not a traditional incubator model, nor a traditional VC. We consult with our portfolio company's management teams to identify areas in which Naya can help and go beyond opening doors for our portfolio companies."
Apart from his role at Naya Ventures, Puskoor is executive chairman at Motivity Labs and at GlobalOutlook. He is also a board member at SinglePoint, a mobile marketing agency, and Advisory Board Member at Mixaroo, Glympse, Exclaim, nFluence and Tango networks. He was also responsible for handling P&L for the hosting and mobility solutions business at Microsoft, prior to which, he was the founder and CEO at JP Mobile, a mobile software solutions company that was acquired by Good Technology (later acquired by Motorola).
Reddy is a MD at ANSR Group, a global sourcing advisory firm with operations in the US and India. He was one of the co-founders and chief information officer at Risesmart.com, an online human resources company based in the Bay area and was also involved as a partner at SunGard. He is an active angel investor and an advisory board member at GlobalOutlook, Motivity Labs, Fusion Investments, Entreave and Iron Phoenix Marketing.
Shankar was on the founding team at Sprint PCS and most recently, he served as president and CEO of SinglePoint. He serves on the board for Skedi, Carbon Credits International and is an advisor to ReQall, Earth 911 and Zoomingo.
(Edited by Prem Udayabhanu)
---