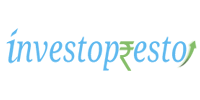 Investment analysis and research firm Investopresto Financial Services Pvt Ltd has raised a second round investment from Singapore-based Crystal Horse Investments and some other investors from the country, as per NextBigWhat.com .
It did not say when the latest transaction happened but disclosed that Crystal Horse had previously put $300,000 in the firm based in Singapore and Hyderabad. Investopresto website lists Crystal Horse Investments besides Thymos Capital and Media Development Authority (an arm of the Singapore Government) as its investors.
Crystal Horse is an early stage investor with a number of South Asian companies in its portfolio including Malaysia's iBilik.com, Dropmyemail.com, Asia360news.com and Propwall.com.
Investopresto was founded in Singapore as Forska LLP by Ashwini Anand in 2009. It is a web based investment management platform with risk profiling, asset allocation, portfolio management and risk management tools with social features that are targeted at retail investors in emerging markets such as India.
By its social feature, Investopresto lets the users share trade ideas, stock picks and investment recommendations with their circle of friends, family and the world and keeping private information such as the amount invested, number of shares bought/sold etc blocked.
Investopresto competes with a number of personal finance sites in the country. In the funded universe, VC-backed Moneysights.com shut operations  in September this year.
(Edited by Prem Udayabhanu)
---