Olacabs launches mobile-based cab tracking mechanism on ZipDial platform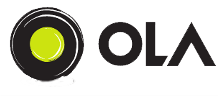 Mumbai-based ANI Technologies Pvt Ltd, which runs an online marketplace for cabs and car rental services under the brand Olacabs, has launched a cab tracker SMS service on ZipDial platform to enable customers to track the cab's distance from their location and expected time to reach the location almost instantly.
The company said this phone-based cab tracking service will be available free of cost in Mumbai, Bangalore and Delhi-NCR. On booking a cab, the customer will get the details including cab registration number and a phone number. With a simple missed call to this number, the customer gets an SMS that tells him how far away the cab is and how long it will take to reach him.
"We already have the location tracking technology that is functional on our mobile app and we now found a smart way to connect it with SMS. Our customers can now travel smart even without a smart-phone," said Bhavish Aggarwal, co-founder and CEO, Olacabs.

In June last year, Olacabs launched a smartphone app to book and track cabs. This app enables a customer to easily book the nearest cab from his location and provides necessary details like the name of the cab, driver and vehicle number, distance from the user's location as well as expected time taken to reach the location. The app also tracks and shows the real time movement of the cab from its location to the location of the customer, on a map.
According to ZipDial founder and CEO Valerie Wagoner this feature has the potential to be a disruptive influence in the cab industry.
Olacabs was founded in January 2011 by IIT Bombay alumni Aggarwal and Ankit Bhati. The company secured over $5 million in Series A funding from Tiger Global in April this year. Prior to that, it had raised an undisclosed angel fund from Anupam Mittal and Rehan Yar Khan, along with a few unnamed investors. The services provided by Olacabs include point-to-point services within the city, hour-based rental services and bookings for outstation travel.

Bangalore-based ZipDial is a mobile platform for marketing and customer relationships management and also offers a SMS free verification service. It was founded in 2010 by Valerie Rozycki, Amiya Pathak, former director of digital gaming company Zapak.com and former mChek CEO Sanjay Swamy. The company has customers such as KFC, Pepsi and Sanofi-Aventis, as well as small and medium businesses like NGOs and event management companies.
(Edited by Prem Udayabhanu)
---