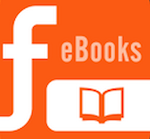 Little over a month since Flipkart.com added e-books as a category to its digital media store Flyte, the e-com major claims that it has crossed 50,000 e-book downloads from 25,000 customers.
The company had launched the category with a selection of more than one lakh e-books in late November last year.
According to Sameer Nigam, VP (Digital) at Flipkart.com, this number has grown significantly since then. The company is also offering a number of free e-books to attract customers, since as of now, Indian readers are not that used to reading on a digital device.
"Every market has an adoption curve that one has to go through, since readers are initially apprehensive whether reading would be fun on a digital device. The same scenario happened in the US and UK, and is now happening here," said Nigam.
"But we want to accelerate the adoption process, and hence are providing free titles, which will continue to remain an integral part of our offering," he added.
As of now, in addition to the 1.2 lakh paid titles, the store is also offering over 4,000 free titles that users can start reading the moment they download the app. The company also claims that it is offering a number of titles that are not otherwise available in the physical world since they were launched only on the digital platform.
Interestingly, the e-books downloaded from the store can only be read using the Flyte app.
"With music, we are basically a download store where a user can come and download music, which can then be listened to using any player. But in the case of e-books, we have invested heavily in our own reading platform and app, hence e-books can only be read through the Flyte app. This is because we believe the reading experience plays a very important role and we want to wow consumers with our offering," said Nigam.
Instead of a simple PDF version of the e-book, the app offers a number of additional features including social interaction, easy navigation, dictionary support, etc.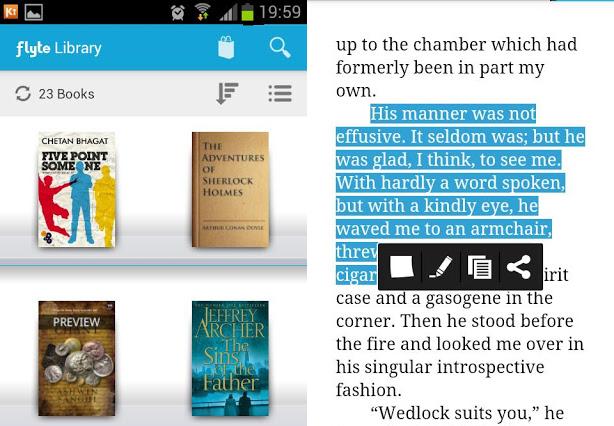 What about competition?
The company feels that the market for e-books in India is so nascent that a question of competition is irrelevant. Instead, the focus is on growing the market and wooing customers towards e-books via attractive pricing and features.
"Downloading music is a largely an established habit, whereas with e-books, we are still trying to increase consumer adoption," said Nigam.
While the app is only available for the Android platform as of now, the company is also planning to launch a Windows 8 and an iOS app in the next two quarters.
As far as the music downloads from Flyte are concerned, Nigam adds that the store has already crossed 1.25 million music downloads and is closing on the 1.5 million mark. This is in less than an a year of operations (Flipkart first launched Flyte in Feb last year). Keep track of this space for more on the company.
---