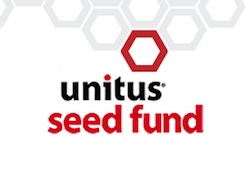 Unitus Seed Fund (USF), a seed-stage investment fund based in Bangalore (India) and Seattle (US) has secured over $8 million in investment commitment from Vinod Khosla (founder, Khosla Ventures and Khosla Impact), 500 Startups, Mike Murray (co-founder of Unitus Labs), Jeff Clark and Bob Gay (Bain Capital). Co-investors in India include T.V. Mohandas Pai (chairman of Aarin Capital Partners) and Ranjan Pai (CEO of Manipal Education and Medical Group).
The new fund will be focused on accelerating base of the economic pyramid (BOP) startups, or startups serving low-income consumers, in India that will provide economic self-reliance, education and basic necessities to low-income people living at the base of the economic pyramid.
"Our first mission was to help massively expand the microfinance industry across the globe. Our next effort is to demonstrate the efficacy of using equity investing in scalable for-profit companies that serve the same low-income customers," said Murray.
USF will offer the operating expertise of its founders and staff to all its portfolio companies. In addition, USF has also recruited its first twelve Venture Advisors (read here for more info) to assist its portfolio companies.
USF, a part of Unitus, was co-founded by global early-stage investors and entrepreneurs Dave Richards and Will Poole. The fund had made four investments in India last year that include Hippocampus Learning Centres (improving learning outcomes for children in rural India), Bodhicrew Services (skill development for those working in the unorganized sector), Milaap Social Ventures (online platform to make microloans to India's working poor) and Villgro Innovation Marketing (rural distribution system improving productivity of small farmers). The fund is looking to make ten new investments in 2013.
USF's India operations are headed up by Srikrishna Ramamoorthy, an experienced impact investor and startup operator. It plans to make equity investments in 30-40 early-stage BoP startups in the country over the next four years.
"The under-served populations of India represent not just a development need, but in fact form a series of large markets with significant and often untapped potential. USF will bring the early-stage investing needed to develop the teams and technologies capable of serving these markets," said Khosla.
Late last year, Khosla set up an incubator (in Bangalore) for startups in India called Khosla Labs and had roped in Srikanth Nadhamuni, head of technology at Unique Identification Authority of India (UIDAI), as the chief executive. The incubator has not drafted any plan yet but is in the process of setting up a team.
500 Startups has also been ramping up its Indian operations and has already made around 10 investments in the country. Its latest accelerator batch (Fifth so far) has four Indian companies and with an India-dedicated micro fund in place, McClure mentioned that the incubator-cum-seed fund is looking to make 1-2 investments a month in India.
---