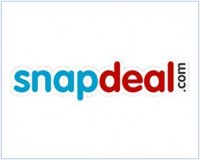 Online auction and shopping marketplace eBay Inc. is looking to invest in Jasper Infotech Pvt Ltd, the company that owns and operates the online marketplace Snapdeal.com. The terms of the deal are still being negotiated, according to Hindustan Times, which first reported the news citing unnamed sources.
When contacted by Techcircle.in an eBay spokesperson replied: "eBay does not comment on rumours or speculation."
Snapdeal co-founder Kunal Bahl was travelling and could not be immediately reached for a comment. An e-mail query sent to Snapdeal spokesperson did not elicit a response at the time of publishing this report.
Snapdeal is a marketplace or an online platform where sellers and buyers are matched. Current foreign direct investment (FDI) norms bar foreign investment in full scale ecommerce where firms sell products directly to consumers. But FDI is allowed in marketplace which also allows eBay to run its own wholly owned operations in India.
So there is not much regulatory hurdle in the rumoured transaction where eBay may become an investor in Snapdeal.
eBay, which entered India after acquiring an existing online site Bazee.com, has built a well established online marketplace in India but has been facing new crop of local e-commerce firms such as Flipkart.com. At the same time, it has also made standalone investments in digital commerce firms in India such as Quikr, which is an online classifieds site.
Snapdeal.com was founded by Kunal Bahl (CEO) and it started out as a deal site. The company later transitioned from a pure online deals site to a full-fledged horizontal e-commerce company via a marketplace model. As of now, it claims to be the largest online marketplace in the country with over 18 million members and says it is adding one million new subscribers per month.
In July 2011, Snapdeal had raised $39.5 million in Series B funding, led by Bessemer Venture Partners, along with existing investors Nexus Venture Partners and Indo-US Venture Partners. That investment happened barely six months after the company announced fundraising of $12 million from Nexus and Indo-US Venture Partners.
Recently, in an exclusive interview with Techcircle.in, Kunal Bahl, founder of Snapdeal, had mentioned that the company will do projected annual Gross Merchandise Volume (GMV) of $300 million this fiscal, and is aiming to achieve $1 billion in GMV by 2015.
Keep track of this space as we try to get more details on the proposed deal.
(Edited by Prem Udayabhanu)
---