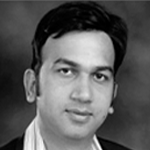 For the Bangalore-based startup, which kicked off with the now-defunct local search engine Guruji.com back in 2006, it has been a learning experience in spite of ups and downs. Post Guruji, its attempt to run a music search also failed to gain traction. Finally, in late 2010, the promoters of Guruji.com launched Adiquity, a mobile ad platform that has helped them sail again.
Talking to Techcircle.in, Anurag Dod, co-founder and CEO of Adiquity, shared that the entire experience had been a good one but they had a lot to learn from it. "We tried to build a search engine for the Indian market, but our timing and value proposition might not have been that good," he reflected. "So by the end of 2010, we started focusing more on Adiquity."
The URL Guruji.com is still with the company, but that business has been shut down for over a year now. The company, too, has been rechristened Adiquity Technologies Pvt Ltd and it has launched a real-time bidding platform last year besides releasing a new product, Adiquity Plus, for premium publishers.
Adiquity claims to have more than 10,000 app developers and publishers on board, and says that it is publishing around 15 billion ads on a monthly basis. Around 25 per cent of this traffic comes from India alone.
According to Dod, the new business has also seen good revenue growth. "We have grown 2.5 times over the last 12 months. We are seeing good revenues and traction as well. That's why we didn't raising another round of funding since the last one in 2010," he said.
Dod, however, added that the firm might be looking for funds in the next 6-8 months. It had raised $7 million from Sequoia Capital in 2006, followed by $8 million from Sandstone Capital in 2007 when Guruji.com was still functioning.
The promoters of Adiquity are also looking at expanding operations. "We are now focusing on the APAC region and may expand our operations in countries like Indonesia, Thailand and Vietnam," said Dod.
(Edited by Sanghamitra Mandal)
---