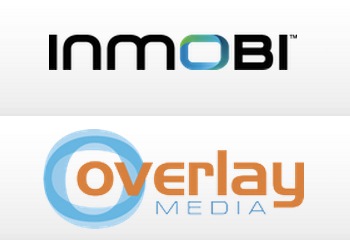 Bangalore and San Francisco-based mobile ad network InMobi has acquired Overlay Media, a UK-based mobile data analytics startup for an undisclosed amount. While the financials of the deal have not been made public, as part of the deal, the Overlay Media team will now operate from InMobi's London headquarters (for Europe, Middle East and Africa).
Naveen Tewari, founder and CEO, InMobi, said, "This acquisition, along with Metaflow Solutions and MMTG Labs, will help us to continue delivering highly engaging content."
Overlay Media develops mobile data analytics-based technologies and the company's flagship product, the 'Context Engine', enables intelligent on-device behaviour, wiser use of battery power and increased personalisation.
The company was launched in July 2007 and comprises of a team of data scientists, with Ian Anderson as its CEO.
InMobi is a mobile technology company that caters to advertisers, publishers and developers globally, and is backed by investors including SoftBank, Kleiner Perkins Caufield & Byers and Sherpalo Ventures.
Last year, it had struck the largest deal (till date) in the mobile Internet space in India with $200 million commitment from Japan's Softbank Corp. The company has offices in India, the UK and the US, as well as in other global locations. It recently expanded its footprint in Asia, Europe and Australia. According to the company, agencies and advertisers leverage InMobi's platforms to engage with 578 million consumers across 165 countries.
For InMobi, this is not the first acquisition of a UK company. Last July, it had acquired Metaflow Solutions, a UK-based mobile app management and distribution solutions company, for an undisclosed amount. Similar to this deal, the Metaflow Solutions team had also relocated to the InMobi London office.
In the same month (July 2012), InMobi had also acquired MMTG Labs, Inc., a US-based startup. Prior to that, the company had acquired US-based ad software developer Sprout for an undisclosed amount.
---