Mumbai-based mobile POS service provider Mswipe has announced its first round of institutional funding led by Matrix Partners.
The company had received angel funding from private investors including Deepak Shahdadpuri, founder and MD, Beacon India Private Equity Fund and Baer Capital Partners, Praveen Chakravarty, CEO, investment banking, Anand Rathi Financial Services and one foreign investor last year.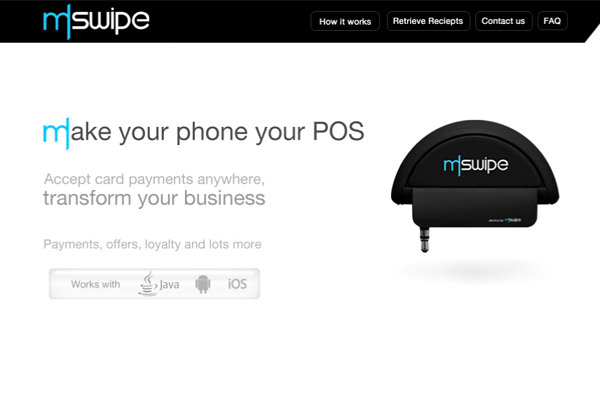 Chakravarty, who was also an early investor in mobile advertising firm InMobi, sits on the board of Mswipe.
Though the quantum of funding has not been disclosed, earlier Manish Patel, founder and MD, Mswipe had stated that the company was looking to raise $5 million from venture capital funds.
Patel, who is a doctor by profession, founded the product in a bid to look for alternate payment solutions for SMEs when he was running a retail store. The service though available in different packages costs an initial cost of about Rs 2,999, apart from monthly rentals and a transaction fee.
As they sign up on Mswipe's website, the merchants receive a merchant box which contains a mobile phone with the PoS application pre-loaded, swiper and SIM card. The website says that all payments of one day are transferred to the merchant's account the next day.
"Mswipe is an early leader in creating a low cost, mobile POS infrastructure in India. Manish has extraordinary entrepreneurial energy and insights into the challenges faced by small and mid-size merchants. This opportunity is at the cross section of financial services and mobile, two important focus areas for Matrix India," said Rishi Navani, managing director, Matrix India.
The startup was launched in March 2011 by Manish Patel and essentially targets small and medium enterprises (SMEs). It offers Swipe, a mobile phone-based POS service for small merchants that enables plastic card payments via mobile phone. The company provides an Mswipe card reader that can be attached to any mobile phone (be it smartphone or feature phone) via a 3.5mm headphone jack. Once attached, the card reader converts the mobile phone into a card acceptance device. The only requirement is a GPRS mobile connection.
It has tied up with Prizm Payments and Axis Bank for the service and Boston-based Roam Technologies has provided an exclusive licence to Mswipe for its South Asia operations.
Other companies that are also offering mobile POS solutions in the Indian market include PayMate India Pvt Ltd, Ezetap Mobile Solutions Pvt Ltd and iKaaz Software Pvt Ltd, among others. In November, 2012, MobiSwipe Technologies had received undisclosed funding from early-stage investor One97 Mobility Fund.
(Edited by Prem Udayabhanu)
---