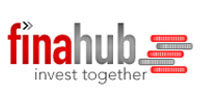 Finahub Internet Services LLP, a Kochi-based SaaS startup that offers a customer management platform for retail brokers, is betting big on multi-million retail investors in India for the success of its web-based solution.
Set up in early 2012 by engineering graduates Rajesh S and Ajith K George, the company offers a 'Kinship Platform' that enables retail brokers to manage all customer-interfacing activities using a single platform. This ensures better customer engagement and higher operational efficiency by automating processes such as report sending and customer ticket tracking. Finahub clients will also have a better understanding of their customers by leveraging all customer-interaction data available on the platform. The platform can be easily integrated with existing websites and no technical team will be required to build and manage it.
Finahub has already roped in Kochi-based retail broker Hedge Equities as its first customer. The firm charges its customers on a pay-per-use basis and monthly billing will vary, depending on the number of users a customer adds to the platform and the number of modules used.
"Going by our first contract, our revenue will be around $5,000 per annum. But it can go up if the same broker adds more users to the platform," said Rajesh S, co-founder and 'chief thinker' of Finahub.
Currently a three-member team, Finahub is also looking to expand to Mumbai, Ahmedabad and Delhi in the next 12 months.
"The Indian market is now realising the importance of customer satisfaction & loyalty and the significance of cutting costs with affordable software solutions. With a present market size of 20 million retail investors in the country, we have a total addressable market of $250 million a year," said Ajith K George, another co-founder and 'chief geek' at Finahub.
"Retail broking industry in India is characterised by high maintenance customers and costly customer management processes. But there is no single platform to address these issues. Our Kinship Platform will bridge this gap while we take care of hosting, bandwidth and tech support," explained Rajesh.
"With Kinship in place, a company doesn't need to use multiple software solutions," added George. "It can have all user interactions in one place to ensure better customer service."
But why did the duo turned entrepreneurs in the first place?
Rajesh and George invested in the stock market a few years ago, expecting huge returns. However, the Sensex crashed and they lost their money like many others. But at that time, they realised if people would team up and invest together, it could produce better yields rather than doing it alone. The duo knew that the information processes, required for full understanding of investment risks, far exceeded the capabilities of an individual and crowdsourcing knowledge could be ideal in such cases. So they came up with a public social network exclusively for Indian investors, but it did not work out as expected. Rajesh and George then pivoted and developed a customer management platform for retail brokers.
The company recently hit the headlines when Kochi-based incubator Startup Village listed it as one of the top 10 startups to watch in 2013 (more on that here).
Finahub claims it does not face any direct competition in India. "However, any company providing a CRM solution to broking firms can be considered our competitors," said George.
(Edited by Sanghamitra Mandal)
---