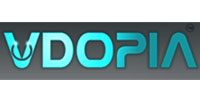 Founded by India-born entrepreneurs around five years back, mobile video advertising company VDopia claims to work with the best in every industry, including eBay, HDFC Bank, Bharatmatrimony.com, Makaan.com, Idea, Lays, Makemytrip.com, HP, ITC Ltd and Samsung.
Set up in 2008 by Stanford and IIT graduates Chhavi Upadhyay, Srikanth Kakani and Saurabh Bhatia, Vdopia raised $4 million from Nexus Venture Partners in October 2009. The Bangalore-based company also got an undisclosed seed amount infusion into the firm in December 2008.
It recently raised $3.4M as part of $7.4M Series B round from Nexus Venture Partners. The digital video advertising company appointed Preetesh Chouhan as the VP-APAC region in August last year to expand the company's operations across South-east Asia. Prior to joining VDopia, Chouhan was working with Sify Technologies as national head for advertisement sales.
Chouhan spoke to Techcircle outlaying some big trends that VDopia sees in digital video for 2013.
Mobile TV: It is gaining a lot of traction lately, he said. "For example the mobile TV app from a startup called Digivive has seen around 6.5 million downloads last year without any marketing. This particular platform is yet to get lapped up by the advertisers in a big way, but 2013 will be the year when advertisers will surely wake up to its importance," he said.
Increased content creation: Outlining the available video content in Indian market today, Chouhan said that at present video content is either in entertainment or news. There is no third category where you would see video content. "I feel this realisation has begun and this will be a trend this year. Like in markets abroad there is video content in any category you can imagine like fashion, lifestyle, travel etc. Indian market will wake up to the importance of more video content. More and more content around video gets created and more opportunities for advertisement on the platform," he said. Customised content for mobile medium is also going to be big, he said.
Video-on-demand: This is a big consumption area from videos point of view. "With all the DTH video recorders video-on-demand is gaining popularity. In terms of mobile video on demand it's slowly catching up via various apps that have come up and it will only grow," Chouhan said.
(Edited by Prem Udayabhanu)
---