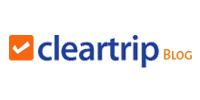 Online travel bookings site Cleartrip.com has announced on its official blog that it now supports Passbook feature for flight, hotel and train bookings. Passbook is an Apple app with which users can have boarding passes, movie tickets, retail coupons, loyalty cards, etc in one place. Users can add passes to Passbook through apps, e-mails, and websites from airlines, theatres and stores which support the feature.
Passes have been designed to conform to Apple guidelines and are available for iPhone and iPod Touch devices running iOS6 or higher and any Mac running OS X Mountain Lion (10.8.2 or later). In addition, the passes are also supported on Android through third-party apps like PassWallet and other third-party apps with Passbook support available from the Google Play store, according to the blog post.
"All confirmation e-mails sent by Cleartrip now have a pass file attached in addition to the PDF ticket. In addition, passes are available from within your Cleartrip Account through your desktop or mobile browser," says the announcement on the blog.
Cleartrip passes display important information about the trip upfront with additional details on the reverse of the pass.
The site has also added location and time-based Passbook notifications through which the passes will automatically pop-up on the smartphone's screen.
Paperless air tickets, however, are still not accepted in India so printed passes would be required for flights. A couple of weeks ago, the Bureau of Civil Aviation Security, the nodal agency for civil aviation security, issued orders for accepting soft display of air tickets on laptops, tablets and smart-phones at the entry point of airport, though it is yet to be implemented.  However, SMS notifications are accepted by Indian Railways as tickets.
(Edited by Prem Udayabhanu)
---