VC-backed Power2sme looking at $1B in GMV by 2018, eyes profits by 2014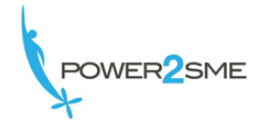 As part of his earlier venture, a sales enablement company called Denave India Pvt Ltd, R Narayan was extensively dealing with small and medium enterprises (SMEs). While doing that, he realised that SMEs in India were not getting a fair value for their money. For example, a laptop that SMEs were buying for Rs 42,000, large organisations like SBI or Indian Oil Corporation Ltd (IOCL) were purchasing for only Rs 28,000. This was mainly due the size of the orders and SMEs' weak negotiation power.
To address this pain point, he started his second entrepreneurial venture called Power2sme, an online platform that acts a buying club for small and medium enterprises (SMEs). The venture, run by Gurgaon-based BEBB India Pvt Ltd, was incorporated in January 2012 with a seed capital of Rs 2 crore and started operations in July the same year.
Powe2sme has already raised Rs 10 crore in Series A round of funding from Inventus Capital Partners and Kalaari Capital (formerly Indo-US Venture Partners). The deal was done in June last year (but was disclosed in October). Inventus and Kalaari invested in equal capacity in the company. Zanskar Advisors Pvt Ltd had acted as the financial advisor for this transaction, and as part of the deal, Parag Dhol, MD, Inventus Capital, and Vani Kola, MD, Kalaari Capital, joined the board of the company.

"We have invested the funds in expanding our operations, acquiring customers and in working capital. This round should last us for four quarters, post which we will look for a significantly larger Series B," said Narayan, founder and CEO, Power2sme.
Power2sme acts like a buying club for SMEs and offers information and tools that enable SME's to reduce their procurement costs. The business model empowers SMEs by eliminating the need to engage with multitude of vendors, providing doorstep delivery of the goods through logistics providers, offering flexible payment options and accepting orders online 24×7. It is currently catering to industries such as construction, manufacturing, precision engineering and automotive OEMs.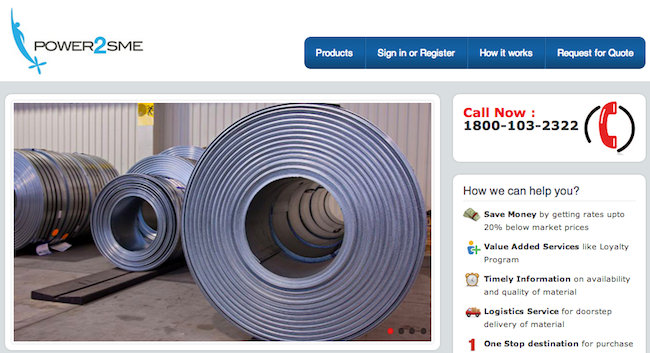 Revenue generation
For revenue generation, the company buys the products at a certain price from the suppliers, adds a little sum to it and then sells it to the SMEs. For example, the company purchases a Rs 100 product for Rs 80, adds Rs 3 to it and sells it for Rs 83. This way, the SMEs are still getting a good deal on the products and the company is also getting paid for its efforts.

As of now, the company has over 8,000 SMEs (who have turnover ranging from Rs 10-250 crore) registered with the site, and it has supplied to more than 100 of these. It is currently working with 65 suppliers like IOCL, Haldia Petrochemicals, GAIL and Sree Cements and has partnered with various logistics companies to supply and deliver the products.
Apart from Delhi, It has also expanded its operations to Mumbai, Pune, Ahmedabad and Kanpur and the team size as of now is 80. The top two cities for the company in terms of orders are Delhi-NCR and Pune.
Challenges & plans

"The challenge lies in the fact that it is a little tricky to explain real world suppliers the value of Power2sme's business model," he said. Another challenge is that there is lack of capital adequacy in the SME system, mainly due to lack of knowledge among SMEs about the availability of finance and their inability to attract financiers.
In terms of expansion, the company is looking to expand into Southern India with an office in Chennai that will start  operations from April. It will also look to nearly double the team size to 150 by mid-2014 and expand its offerings to other sectors including electrical equipment and the rubber industry.

The company will also look to increase the number of SMEs it is transacting from 100 as of now to 500 in the next six months.
"We are looking to become a $1 billion company in terms of Gross Merchandise Volume (GMV) in the next five years. And as far as profitability is concerned, our aim is to achieve that by 2014," Narayan said.
---