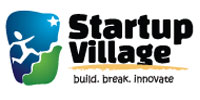 Kochi-based incubator Startup Village has announced a list of 34 startups for its second incubation programme to begin from February this year.
"We received 508 applications. The selection of these 34 startups was based on the evaluation of their application form and their performance at the pitch session held recently. Traction and execution was the key for selection," Startup Village CEO Sijo Kuruvila George told Techcircle.
Here is a quick look at some of the startups selected for the new programme:
Netvarth: Its software solutions allow news media to publish news online as often as they want and restaurants to publish menus and receive orders online for to-go, takeout or catering.
Linways Technologies: With Linways, users can easily convert any files - PDF, Word docs - into a web document and share it. It also supports interactive media functionalities like video management, searching, sharing etc.
XakBox: A design and web development company.
Dhanew : An app developer
Tenderwoods: It does rebranding, embedded design, logo design, robotics etc.
SectorQube: SectorQube Technolabs creates devices that combine Android with electronic equipment existing in the market today. The company claims that it would be the equivalent of fitting a brain in each of one's household appliances. The result is a whole range of automated devices that would make life much faster and simpler.
Kloudpad: This startup is developing energy-efficient devices that can ensure all-day computing through cloud delivery models for the masses. It focuses on new screen technologies and portable energy solution integrators – so that mobile computing devices offering all-day computing can be developed. Its key focus areas include less or virtually no-recharge cycles, excellent connectivity with intelligent failover options for data connectivity and an adaptive, artificially intelligent social networking platform-based operating system.
Failover is a backup operational mode in which the functions of a system component (such as a processor, server, network, or database, for example) are assumed by secondary system components when the primary component becomes unavailable.
Backbench Studios: It is a new-age animation and visual effects company.
Kodeblink: An iPhone app developer.
Baabte: It offers web development, brochure design, web applications etc.
Cloudex Radiology: Cloudex is a provider of radiology and tele-radiology services to Indian and global customers. It offers preliminary and final interpretations round the clock.
ISQ: It develops comprehensive information security awareness training solutions for the workforce ranging from executives, top management, contractors, sales, marketing, IT and support staff.
Sastra Systems: It specialises in robotics for household applications, embedded systems, security systems training sessions and workshops for engineering students and other custom requirements.
EnteCity: It is a one-stop destination. In effect, it is a guide map on your city which provides information on all aspects converged in a single domain. With Entecity on your side, you know the whole spectrum of what's happening in the city.
Accupa: A mobile app developer. At present, its cableTV operator application, POS, and retail billing applications are used by so many clients from various part of India. It claims that a cable TV operator in Chennai is using its application for customer management and billing.
TouchQ: TouchQ is a software and web development company that offers affordable solution to medium to large businesses.
Geniocode: A mobile apps and games development company.
Solminds: It delivers website development and internet marketing services.
Finahub offers a SaaS-based customer management platform for retail broking firms in India. Its product, called Kinship Platform, can be leveraged for managing all customer-interfacing activities of a retail broker. It also enables them to improve customer engagement and achieve higher operational efficiency by automating processes, such as report sending, customer ticket tracking, etc. Finahub also helps them understand customers better with the help of all customer interaction data available on the platform.
An online food ordering site with loads of features. Here, users can view restaurant details including menu, photos, offers, ratings and reviews. The company's current network includes tie-ups with 4,000-plus restaurants across eight major cities in India, including Bangalore, Chennai, Mumbai, Delhi, Pune, Calicut, Kochi and Trivandrum.
A hardware product startup formed by three Computer Science grads. It builds multi-touch hardware and surface computing solutions for segments including hospitality, realty, retail, etc., to engage customers using natural user interface (UI). It is running a pilot with more than 20 interactive retail stores in Bangalore.
A business data analytics firm with focus on Semantic sentiment analysis of social data across the web. It works with high volumes of data to analyse and generate actionable insights.
It offers a relational intelligent artificial system capable of delivering the best content on the web, based on a user's interests. It has a powerful relationship building mechanism that can process massive quantities of data to find unique relationships between things. One can also keep track of evolving user behaviour and create a personalised space within the internet.
Sastra Systems: A startup specialising in robotics for household applications, embedded systems, security systems, training sessions and workshops for engineering students and other custom requirements.
Other incubates are  Happener Ventures, Webdome, Van Crafts, Mazin, Ovoid, Bicycle Film, Butterfly Effects, Flamingos, Streamline Solutions, Enniloode and RealEEEZ.
(Edited by Prem Udayabhanu)
---