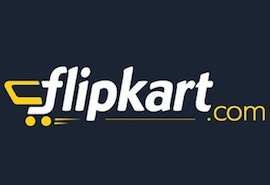 India's e-commerce major Flipkart.com is planning to expand its product portfolio further and may soon add a health supplements category, sources close to the development told Techcircle.in. The new category may come up by July this year, but the company has not decided yet whether it will hold an inventory for the same or source the products according to market demand.
Flipkart had earlier registered two new entities in India, one of them being Flipkart Marketplace Pvt Ltd. Following the move, rumours were rife that the company would be shifting its inventory-led business to that of a marketplace model.
We got in touch with Flipkart for confirmation regarding the upcoming category, but the company declined to comment and stated, "We do not comment on speculations. As a fast-growing company, we are constantly evaluating opportunities and working on a number of initiatives simultaneously."
Key players who are already offering health supplements include Healthkart.com, Mynutramart.com, Madeinhealth.com, Mynutrishop.co.in and Nutrishopindia.com, among others.
When Flipkart added several product categories including pens and stationery, home appliances and perfumes in April last year, we asked Ravi Vora (VP, marketing, at Flipkart) about the company's expansion plans. At that time, he said, "Currently, we offer products across 12 categories. Going forward, we will continue to expand the range of products available on Flipkart. Everything except groceries and automobiles are fair game for us."
And that is exactly what it has been doing for some time now. Take a look at how it added new product verticals/categories throughout 2012.
Feb: Flipkart launches its online digital music store called Flyte (one of the first e-com players to do so) and claims it is India's largest legal online music store.
April: Expands into pens and stationery, home appliances and perfumes.
May: Expands its lifestyle-related product verticals by introducing health and beauty, watches, belts, bags and luggage categories.
June: Adds a toy section to its product portfolio.
July 19: Starts offering baby care products.
July 25: Forays into private label for digital accessories such as laptop bags and camera pouches, under the brand Digiflip.
October 4: Enters apparels segment.
October 20: Adds sports & fitness products.
October 29: Adds a section for footwear.
Flipkart had completed its fourth round of funding in August last year, raising an undisclosed amount from two new investors, MIH (part of the Naspers Group) and ICONIQ Capital, besides participation from existing investors Tiger Global and Accel Partners.
So what could be the next product/category on the cards? Also, will Flipkart pivot completely to a marketplace model or is it likely to integrate the marketplace with the existing site? Share your comments below.
(Edited by Sanghamitra Mandal)
---