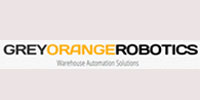 Gurgaon-based startup Grey Orange Robotics (GOR), which develops warehouse automation systems, has raised angel funding from a consortium of investors led by Blume Ventures and BITS Spark Angels, and others including the Hatch Group, Rajesh Sawhney, and Samir Sood. Sanjay Nath from Blume Ventures will join the board of Grey Orange.
Though the quantum of funding was not disclosed, but sources close to the development revealed it is Rs 2.5-3 crore. The funds raised will be used for team expansion and product development. The company is also in process of patenting a couple of its products.
Grey Orange was co-founded by BITS Pilani alumni Samay Kohli and Akash Gupta in early 2011. The startup has automated warehousing systems and package sortation systems by which it aims to lessen the time taken in warehouse management. One of its latest products is 'butler system'. This system automates the warehouse operation by using a fleet of mobile robotic drive units (butlers) and claims to speed up and streamline work quickly and efficiently (as compared to the traditional labour-intensive and potentially manual error-prone battalion of workers running around the warehouse).
The warehousing systems are already attracting interest from a lot of e-commerce players, but Kohli said that the company is getting interest from hardcore retail and manufacturing sector as well.
"We have a demo warehouse in Gurgaon where we have tested the product. Currently we are looking for pilot customers which can help us in 'live testing' of the butler system for 2-3 months so that we can commercially launch it too," said Kohli, co-founder and CEO of Grey Orange.
Kohli said Grey Orange would confine its services to Indian companies for now.
The other product package sortation system, which helps in sorting of ready-to-be-shipped packages, already has customers like Flipkart and Flipkart logistics, Kohli shared.
"This package sortation system can sort around 4,000 packages per hour and saves a lot of time and effort," Kohli added.
"Grey Orange's innovation, evidenced by development of their Butler System, taps into India's fast growing retail sector and the boom in internet shopping. Such systems can change the traditional methods of trade. We also liked the focus on core tech – developing robotic based automated warehousing solutions is not far from rocket science – applied to the real and fast growing Indian e-commerce and retail sector," Sanjay Nath, managing partner, Blume Ventures, said.
BITS Spark Angels group is a global network of BITS Pilani alumni that invests in Indian-based startups founded by BITSian alumni. It evaluates BITSian startups two times a year and shortlists up to three teams for funding in each round. In last year's first round, Grey Orange competed with 23 startups and was the only one that won funding.
Abhinav Khushraj, one of the lead members of the Spark Angels network, said "Grey Orange is working on a globally relevant problem, not just one for the Indian market. It's also exciting to see that they are developing a highly innovative robotics solution – very different from other Indian startups that often focus on e-commerce or mobile." Khushraj will be a board observer for the startup representing the BITS Spark Angels.
(Edited by Prem Udayabhanu)
---