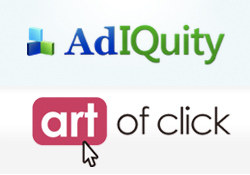 Bangalore-based mobile advertising platform AdIQuity has tied up with Art Of Click, a Singapore-based mobile ad network, to accelerate the company's growth in the Asia-Pacific (APAC) region. Art Of Click is a mobile demand side platform (DSP) that operates primarily in the South-east Asia and has a strong presence in the APAC countries.
The Singapore firm mainly offers performance-based campaigns to brands, agencies and content providers, and its business models include cost per click (CPC), cost per acquisition (CPA), cost per download (CPD), cost per install (CPI) and cost per lead (CPL).
"Art Of Click comes with vast experience in the APAC region and it will enable us to monetise our developer and publisher inventory better," said Santosh Kevlani, head of business development at AdIQuity.
AdIQuity, which initially started with the now-defunct local search engine Guruji.com back in 2006, enables mobile app developers and publishers to earn revenues by leveraging their mobile inventory. It also helps ad agencies, ad networks, real time bidding (RTB) DSPs and other media buyers acquire global mobile traffic. According to the company, it has more than 90 ad networks and DSPs as partners who buy inventory from AdIQuity to meet their campaign goals. It further claims to have more than 10,000 app developers and publishers on board, and is publishing around 15 billion ads on a monthly basis. Note that almost 25 per cent of this traffic comes from India alone.
Commenting on the partnership, Art Of Click CEO, Emmanuel Allix, said, "Our partnership with AdIQuity will help us get global mobile inventory and allow us to serve our advertisers better. Our understanding of the South-east Asian market and AdIQuity's ability to provide premium inventory is a perfect fit."
Talking to Techcircle.in a few days ago, Anurag Dod, co-founder and CEO of AdIQuity, mentioned that the company would be looking at expanding its operations in the APAC region. "We have grown 2.5 times over the past 12 months and we are seeing good revenues and traction as well. Going forward, we may expand our operations in countries like Indonesia, Thailand and Vietnam," he had said at that time.
The company will also look to raise funds in the next 6-8 months. It had already raised $7 million from Sequoia Capital in 2006, followed by $8 million from Sandstone Capital in 2007 (when Guruji.com was still functioning).
(Edited by Sanghamitra Mandal)
---