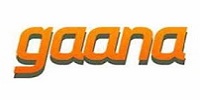 Gaana.com, the music streaming site from the stable of Times Internet Ltd (the digital arm of the Times of India group), has launched its mobile apps for all platforms including Android, iOS, BlackBerry and J2ME devices. With this move, it will be on par with competitors like Saavn and Dhingana who already have their mobile apps in place.
Gaana claims to have a selection of more than 1 million songs, spanning genres like Bollywood, Hollywood, Tamil, Telugu and regional music. The social integration feature is also there along with a new tool that enables users to track their history, favourite songs, playlists, albums and artists on both PC and mobile phone. The content is automatically synced in real time across all devices. A radio mode is also there to customise radio channels according to one's choice of music.
"We are proud of the Gaana experience on mobile," said Satyan Gajwani, CEO of Times Internet. "Indian consumers love their music and we have built a product that matches their expectations for excellence across every screen that matters to them. Gaana on mobile is feature-rich and intuitive to use, and we intend to use this as a base to build even more functionality and offerings for our users, across all platforms," he added.
The competition will be tough though, as both Dhingana and Saavn have already seen million-plus downloads each on the Android platform.
At the time of writing this report, the apps were not live in the market and we will come back later with an app review. However, most of the features are also there in Dhingana's mobile app as well, but Gaana can actually score in this space due to an enhanced user interface and music curation.
Dhingana.com, which raised $7 million in Series A in October last year, indicated that it would launch premium services in 2013. Saavn, another key player in the market, launched an advertisement platform called Impact in India to help brands connect with the site's 10.5 million global users. With these developments in place, it seems free music streaming is doing well as far as users are concerned.
But can they retain their huge user base if they choose to offer paid services? Share your thoughts in the comment box below.
(Edited by Sanghamitra Mandal)
---