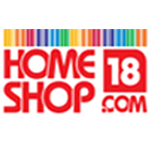 TV18 Shopping Network Ltd, the teleshopping and e-commerce arm of Network18, which runs under the HomeShop18 brand, claims to be clocking a transaction every 5 seconds. It means a little over 17,000 transactions a day across its two channels of business. Techcircle.in caught up with Sundeep Malhotra, CEO of Homeshop18, for a quick update on how the firm is managing its online-teleshopping model.
"We have seen tremendous growth over the past one year with an order every 5 seconds, across TV and online," said Malhotra. According to him, the teleshopping business, which contributes around two-thirds of overall revenues, is already profitable. As reported earlier the digital commerce firm saw acceleration in revenue growth with the turnover rising 35 per cent to Rs 90.9 crore for the year ended March 31, 2012, from Rs 67 crore in FY11.
But the pain point for the business lies in the fact that its net loss more than doubled to Rs 107.2 crore, compared to Rs 50.9 crore for the year ended March 31, 2011. This also implies the loss of the company was more than revenues.
Given that the home shopping business is profitable, the e-commerce unit is in deep losses, like almost all players in the sector.
Malhotra, however, expects the online business to become profitable soon. "By 2014, we will be profitable as an organisation," he noted while discussing the profitability path of the online business.
Techcircle.in had earlier reported that the firm was in talks to raise $50 million in what would be another round of private funding before it goes public.
Talking about the impending IPO and the status of the much-talked-about fundraising, Malhotra said, "We are still looking for funds. But we don't only want capital. We are looking for meaningful investors to come on board."
The firm already counts SAIF Partners as a private equity investor while GS Home Shopping happens to be a shareholder.
Malhotra said that the IPO would happen within the next two years. There have been reports that the firm has filed a confidential prospectus for a listing in the US.
(Edited by Sanghamitra Mandal)
---