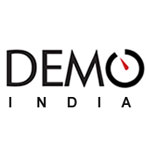 DEMO India production team thanks the Indian tech community for its phenomenal response to DEMO Indian edition. The team has received a huge number of applications across various tech domains – companies which are focused both on the domestic and the developed markets. Here is your last chance to lock the last few slots as we have extended the application deadline to January 29, 2013.
At DEMO India, to be held on March 20-21 in Bengaluru, a hand-selected class of new products will be introduced for the very first time to a 300-plus audience of India and Silicon Valley-based investors, corporate acquirers, strategic partners, buyers, the Press and prolific bloggers. Throughout its 22 years of existence, DEMO has earned a reputation for consistently showcasing new innovations which are most likely to disrupt the markets they serve and/or will change the way we use technology overall. DEMO will take your product from concept to consumer.
Each selected company will be given six minutes on the DEMO stage to demonstrate how its product will disrupt the markets it serves. For this, each of the demonstrating company will be assisted by the DEMO India production team.
Companies which debuted at DEMO, raised well over $4.5 billion in the past five years. More than 50 companies have been acquired by tech giants such as Adobe, Cisco, Google, Microsoft, Motorola, Nokia, Symantec, Viacom, Yahoo and more.
The sooner you apply, the better your chances are to be selected, as the DEMO production team will get to spend more time on your company profile. For more details, contact Ayushi or Varun at demo@vccircle.com or 0120-4171111 or visit the Demo India website.
Demo India Demonstrator Launch Rates
For Pre-Revenue Companies – Standard fee: Rs 75,000 (plus taxes)
For Angel-Funded/Non-VC-Funded Companies – Standard fee: Rs 1.5 lakh (plus taxes)
For VC-Funded/Established Companies/MNCs – Standard fee: Rs 3 lakh (plus taxes)
Click here to apply now.
(Edited by Sanghamitra Mandal)
---