SVG Media launches data-targeted display ad network in India, APAC region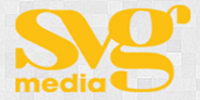 Smile Vun Group (SVG)  (formerly Tyroo Media), a joint venture between Manish Vij's Vun Network and Harish Bahl's Smile Group, has launched a data-targeted display ad network for its clients in India and the APAC region.
The new entity, called Velocity, will cover audience display, video, mobile, rich media, social media, data targeting and specialty display. Velocity offers intent and interest-based audience data to users across various segments such as automobile, entertainment, retail, travel, etc., the company has claimed.
"The online display advertising ecosystem is evolving and changing rapidly. Velocity has been created to bridge the gaps existing in the online display advertising ecosystem," said Manish Vij, founder and CEO of SVG Media.
According to the company, Velocity will utilise the benefits of programmatic buying using high-scale data and analytics to make display work as effective as non-branded keyword search.
Commenting on the launch, Piyush Rathi, national sales director at Velocity, said, "Data targeting is the only way forward for display advertising. Velocity has over 33 million unique users across multiple audience segments. All major display exchanges are integrated with Velocity on display and mobile ad ecosystem, offering the opportunity to reach almost all internet users in India."
Started in 2006, SVG Media is a digital media network with 28.8 million unique visitors in India alone. The company also has presence in the South-east Asia and the Middle East. In October 2012, it launched PrecisionMatch, a data-providing company, for digital marketing initiatives to improve the performance of internet display advertising through the use of audience data.
In November last year, the company also sold its mobile ad network Seventynine to Gruner + Jahr's, the publishing division of European media conglomerate, Bertelsmann AG.
(Edited by Sanghamitra Mandal)
Comment(s)