TechCello offering multi-tenant development platform; clocking close to $200K revenue
TechCello, the flagship division of Chennai and US-based technology startup Asteor Software Pvt Ltd which runs a SaaS-based, multi-tenant application development/migration platform, is now catering to more than 15 global clients and generating close to $200,000 in revenues a year, a top executive of the company told TechCircle.in.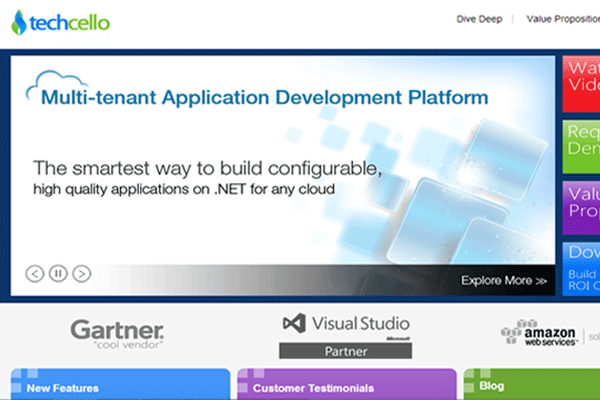 TechCello's key clients include companies such as Secova (US), Invision (Germany), Wise.Net (Australia) and Mobius (India), according to Ramkumar RS, director (marketing) at TechCello.
Founded in 2009 by software industry veteran Shankar Krishnamoorthy (also the CEO of the company), TechCello offers a multi-tenant SaaS framework, celloSaaS, for enterprises and independent software vendors (ISVs) to build new applications or migrate existing ones to a unified platform. Users can build any software application using celloSaaS as it gives them complete freedom and flexibility to design & develop what they want. All engineering and architectural challenges are taken care of by TechCello's cloud and SaaS experts.
"Till date, we have bagged more than 15 global customers including ISVs, enterprises, BPOs and KPOs from the US, the UK, Europe, Singapore, Australia, Sri Lanka and India. We are now generating close to $200,000 in revenues per year," said Ramkumar.
TechCello also sells developer and server licences to enterprises and ISVs, valid for 3-12 months. "We have licensing models, depending on the number of developers at the enterprise. If the number is less than five, we charge a fee of $3,000 per developer. The fee will come down as the number of developers increases. For a company with more than 10 developers, the fee is just $2,000 per developer," explained Ramkumar.
He further claimed that TechCello helps save 90-150 people's months of efforts in a typical .NET development project and bridges the gap between .NET and the cloud, thus enabling its clients to build multi-tenant applications 30-40 per cent faster and 50 per cent cheaper. "Since we are addressing the .NET ecosystem, we see a huge opportunity. Even if just 1 per cent of .NET developers use our framework, the revenues would be in excess of $100 million," he added.
Currently a 15-member team, the company has its headquarters in North Carolina, and also have offices in Chennai and Tanjore. Its founder and CEO, Shankar Krishnamoorthy, has more than 16 years of experience in building world-class products for global ISVs and enterprises. He also co-founded software development services firm Aspire Systems in 1998 and has been serving as a board member since. Krishnamoorthy previously worked with Computer Vision Laboratories and NeilSoft.
In case you are still wondering what a multi-tenant application architecture is, let us detail it further. It allows a single application development platform to serve multiple customers. The platform isolates individual customer data and allows extensive customisation and configuration of products to suit different requirements, without changing the underlying code base.
"It is like a huge multi-storeyed structure being constructed with pillars and roofs (a framework structure with a strong foundation and raised all the way up to, say, 20-plus floors). Our platform provides a similar framework structure for software development. You can use the same framework structure to build residential houses, commercial complexes or even a mall. Similarly, you can build any software application using our platform," explained Ramkumar.
The .NET ecosystem is a large space as there are over 10 million .NET developers in the world, as well as hundreds of thousands of organisations in the US, the UK, Europe and the Asia Pacific. Even if 20 per cent of them have a need to build applications for cloud, SaaS or multi-tenancy, the market will be huge. TechCello has already partnered with Aspire Systems, Persistent Systems and Symphony Services, among others, who use its framework to build .NET solutions for their customers. It's now time to wait and watch if the company can expand its reach globally and scale up in terms of customer base, revenues and profits.
(Edited by Sanghamitra Mandal)
Comment(s)