Reverie aims to do away with language divide across devices & digital platforms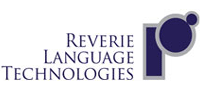 Reverie Language Technologies Pvt Ltd, a Bangalore-based startup which makes text communication possible in 32 languages via instant transliteration (the conversion of text from one script to another) and facilitates it across digital platforms and devices, is looking to eliminate what it terms a 'digital disability' in India.
Founded in November 2009 by the siblings, Arvind and Vivekanand Pani, and SK Mohanty, Reverie provides display technologies (language fonts and rendering engine), input method (keypads with predictive input capability) and text processing solutions (transliteration capability to render text in multiple languages) to various device manufacturers. Moreover, these solutions can be embedded not only into mobile phones, but also into set-top boxes, navigation devices and other appliances.
"Currently, majority of text communication in the digital world happens in English. But a study reveals that less than 10 per cent of the Indian population knows the language. That could be the reason why nearly 500 million people use their handsets for voice calls only. We aim to eliminate this language inequality by providing solutions for developers, hardware manufacturers and other content providers – so that they can optimise their offering to support various regional languages," said Arvind, co-founder and director of the company.

Reverie provides text input for normal keypads as well as touchscreen devices. "Our text input solutions include keypad designs, predictive typing and dictionaries. The keypads can be either physical mapping of keys or virtual," he added.
The company's products can be either integrated with devices at the OS (operating system) level or can be used for specific applications. Its solutions currently support iOS, Android, Symbian, Java, BREW MP, Samsung Bada and VRE.
Reverie claims its text entry designs and methodologies are very intuitive to handle all the scripts. "Our solutions make it easy to adopt the technology for entry-level handsets and make data entry as easy as speaking in native language. Our keypad has fixed character mapping which is faster than typing in English," explained Arvind.

It also offers solutions that enable content providers to deliver their content in multiple languages, based on a user's choice and the content generation tools that automatically do the text-to-audio synchronisation.  For example, the lyrics of a Hindi song can be transliterated to various other languages without affecting the song. And the same holds good for chat.
Reverie's Hindi font and rendering solution are already available on Micromax A87 and A57 mobile phone models, which don't cost more than $100. "Besides, our products consume low memory space. So, they are well-suited for sub-$50 mobile phones, tablets and set-top boxes," said Arvind.
A B2B company with 18 people on board, Reverie caters to enterprises in India, the Middle East and South-east Asian countries like Sri Lanka, Indonesia and Thailand. It is currently working on translation, text-to-speech and optical character recognition solutions.

The startup's key customers include Qualcomm, United States AID (USAID)-promoted Half The Sky, MapmyIndia, Indieon Technologies and Plustxt, among others. It is also catering to news media, e-commerce firms, content/service providers and telecom operators, apart from device OEMs.
According to Arvind, the company has already started generating revenues, but he did not disclose the details. "We are looking to break even in the next financial year and we will also seek funding around the same time," he said.
Last year, the company launched SDKs (software development kits) for application developers to enable text display, typing and transliteration in multiple languages. It supports 32 world languages including regional languages like Hindi, Malayalam, Punjabi, Kannada and international languages like Arabic, Japanese, Thai and Nepali, among others.  Android, J2ME and BlackBerry app developers can enable their apps to support those languages almost instantly. The SDK contains a set of UI controls like buttons, text boxes, edit boxes, etc.

According to Arvind, Reverie has competitors in each of its segments (text display, text input and content processing), and some of these are very large and well-established. "Breaking such barriers are challenging. However, our solutions are of good quality, simple and affordable, and those are our key strengths. We also have deep understanding of the properties of complex, non-English languages that reflect in the quality of our solutions. Such understanding and skills are not easy to develop or replicate by our competitors in a short timeframe," he noted.
Arvind sees an immense opportunity for these language-based solutions and services. "China alone has a $10 billion-plus market for local language services on mobile phones, compared to India's meagre $1.2 billion. Indian consumers spend over $2.5 billion annually on newspaper subscriptions and over $5.5 billion on TV channel subscriptions, 92-95 per cent of which are in local languages. Yet, the mobile market, in spite a much larger user base, has remained largely untapped due to lack of options for local language text consumption and interaction," he added before signing off.
(Edited by Sanghamitra Mandal)

---