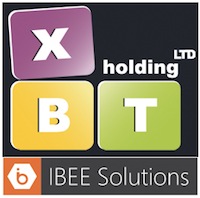 XBT Holding Ltd , a global hosting and network solutions provider has acquired Hyderabad-based IBEE Software Solutions Pvt Ltd (IBEE Solutions), to expand into mobile apps and web development, for an undisclosed amount. IBEE Solutions offers integrated enterprise solutions for the web, mobile, social media and transmedia.
"Up to this point, XBT has created a full suite of high-demand internet infrastructure services. However, our strategy always has been to improve our offering and since mobile applications and web development services are in great demand nowadays, the acquisition is a natural extension for the company," said Rajesh Kumar Mishra, chief financial officer (CFO) of XBT Holding. It is also an important step in expanding the company's presence in countries with emerging data and internet technology needs, he added.
IBEE Solutions was founded in 2006 and its offerings include business-critical services such as hosting, web design, web and mobile applications development. The company addresses the rapidly growing demand for apps and web applications (by taking an activity-centric approach that provides users tools to allow them to automate repetitive tasks) and serves more than 2,500 enterprise customers in India and the US.
"Hosting is a core element in our service proposition, and now we'll have an opportunity to use XBT's worldwide network infrastructure, which spans three continents. We also will benefit from access to XBT's state-of-the-art servers and extensive international expertise. This will allow us to provide fast, scalable and secure hosting solutions. We expect to gain a 30 per cent share of the retail hosting market in India," said Bertrand Yella, president of IBEE Solutions.
XBT Holding was founded in 2005 and has offices in eight countries. The company's service portfolio includes managed dedicated hosting, colocation, shared and virtual private server (VPS) hosting, high-performance network services, cloud, web and application development services. It operates a worldwide proprietary network through five carrier-neutral data centers and 12 points of presence in the US, Europe and Asia.
(Edited by Prem Udayabhanu)
---