Apparels to overtake electronics as most searched e-com category in India this year: Google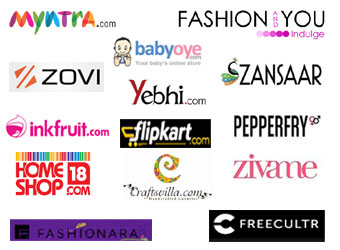 Apparels and accessories, which emerged as the second biggest product category on Google search after consumer electronics in 2011-12, is expected to overtake the latter in 2013 in terms of absolute query volumes, according to a study by the search engine giant.
The study, compiled by Google India combining consumer interest observed on its search platform and online research conducted by TNS Australia, an arm of marketing research firm TNS Global, also noted that number of queries from mobile phones doubled in the year 2011-12 contributing to the overall online shopping growth in India.
The study observed that consumer interest on Google search for apparels and accessories grew 30 per cent, while consumer electronics registered 34 per cent growth. Given the trend in 2011-12, apparels will surpass the electronics to become the biggest e-commerce category in 2013. Other categories that Indians searched online were books (15 per cent), beauty and personal care (10 per cent), home and furnishing (6 per cent), baby products (2 per cent) and healthcare (3 per cent).
"With approximately eight million Indians shopping online in 2012, this industry is growing rapidly and will continue to see exponential growth," said Rajan Anandan, VP and MD of Google India. "Given the trends in 2012, we expect 2013 to be a strong growth year for those who're focussed on fast growing categories like apparels and accessories and niche product categories like baby products, home furnishings and health nutrition. The growth is expected to come from outside of top eight metros."
As mobile internet user base widens, mobile phones are also becoming a major contributor in online shopping with Google witnessing 2X growth in number of queries from mobile phones in the year 2011-2012. Currently, 30 per cent of all shopping queries in India come from mobile phones.
The report also highlighted massive growth in niche product categories in 2011-2012 on Google search. In comparison with electronics, baby products, home and furnishing and healthcare saw over 2X growth and were also the fastest growing product category in terms of query volume on Google search.
The study also said that online ticket buyers were more comfortable with the use of debit cards (24 per cent), credit cards (19 per cent) and cash on delivery (55 per cent) in 2011-12. For regular internet users, cash on delivery was the most preferred mode of payment (74 per cent), followed by debit cards (18 per cent) and credit cards (5 per cent).
(Edited by Prem Udayabhanu)
Comment(s)