Excl: Startup Village to launch $10M VC fund, separately a 'Mallu Angel Network'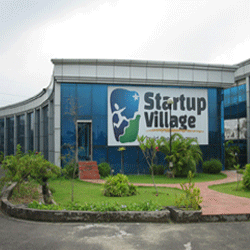 A group of Kerala-based tech entrepreneurs are setting up a venture capital fund with a corpus of $10 million (~Rs 53 crore), Startup Village chairman Sanjay Vijayakumar told Techcircle.in.
Vijayakumar, who is one of the investors in the proposed fund, is also the co-founder of MobME,  a Kerala-based mobile VAS firm which is looking to launch an IPO on NSE's SME Exchange.
"The fund will be focusing on tech entrepreneurs in the state. We are accepting investments from NRIs as well as NRKs (non-resident Keralites). The average ticket size of investment and other things will be decided later," he added.
For more details on the fund click here.
Mallu Angel Network :
Separately, techpreneurs and other businessmen from the state are also launching an angel network to support startups based in the state in line with other geography focused angel investment networks like Mumbai Angels.
As reported first by Techcircle.in, the Kerala chapter of TiE (The Indus Entrepreneurs) was planning to come up with an angel-cum-seed fund. But now it has been spliced with a separate angel network.
Vijayakumar said a group of successful entrepreneurs have come up to form a group funding venture. "Mallu Angel Network, will be similar to Mumbai Angels. Infosys co-founder Kris Gopalakrishnan will head the initiative," he said.
He added that it would also count members such as Federal Bank MD Shyam Srinivasan, Geojit BNP Paribas founder CJ George, Eastern Group vice chairman Navas Meeran, Kerala chief minister's economic advisor Shafi Mather, MobME founders, Innoz founder Deepak Ravindran. Kerala chief minister Oommen Chandy is also part of the network.
(Edited by Prem Udayabhanu)
Comment(s)