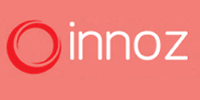 Deepak Ravindran, founder, Innoz Technologies, set out on a voyage along with 10 other tech startups, besides 20 serial entrepreneurs and innovators including Google executives, Stanford professors and Nobel Peace laureate Desmond Tutu as mentors, and 600 college students. Ravindran reports exclusively for Techcircle.in from on board the 509-foot long cruiser, as the journey - titled Unreasonable at Sea - sails around 13 countries in almost 100 days and covering 25,000 nautical miles for the mentor-driven acceleration programme for tech entrepreneurs, who desire to take their ventures into new global markets.
We set out from San Diego on January 9. There are 11 tech startups on board the 509-foot long cruiser. We are from different parts of the world and have 20 world-class serial entrepreneurs and innovators, including Google executives, Stanford professors, Nobel Peace laureate Desmond Tutu, as our mentors. There are around 600 college students as well sailing around 13 countries in almost 100 days and covering 25,000 nautical miles, before the voyage comes to an end on April 25 in Barcelona, Spain.
We are all part of 'Unreasonable At Sea', a mentor-driven acceleration programme for tech entrepreneurs, who desire to take their ventures into new global markets. During the programme, we get a chance to bring our products and services to new and emerging markets.
For many of us, this is our first voyage on a ship. We got a chance to have one-on-one meetings and pitch events with the mentors on board. We also got the opportunity to form relationships with top-tier politicians, entrepreneurs and investors at national pitch events that will be hosted in the 13 countries we port in.
We arrived in Hawaii on January 15. This island state in the US celebrated the day as Unreasonable Day. The organisers had invited around 80 local residents for an interaction with us. In the first workshop, we talked about internet penetration in the island. During our two-day programme, I realised that most of the people in Hawaii are not tech savvy, as internet and smartphone penetration are very low. Hawaii is mainly a tourist destination, with most of the tourists hailing from China and Japan. It seems that the government gives more importance to clean and renewable energy than technology.
Most of the residents in Hawaii are into cab and taxi businesses. However, the tourists visiting various tourist spots find it hard to connect with cabbies and taxi drivers due to low penetration of internet. This gives Innoz Technologies immense opportunities. We already got a couple of contacts there. Now, we are planning to enter this market soon with our SMS-based information service, which will be helpful for tourists visiting the island. After all, this is Unreasonable's very purpose with this voyage. That is, to introduce the startups to new markets and customers.
From Hawaii, the cruiser was heading to Asian countries like Japan, China, etc, where internet penetration is huge. We are not looking at these markets. So, I came out in between and returned to India. The ship is porting in Kochi on March 6 before it sets sail to Vietnam, Singapore and Burma. The Unreasonable participants will spend almost 10 days in India visiting various startups and incubators in Kochi, Bangalore etc. I will join them again in Kochi and the ship will then be heading to Mauritius and then to African countries, including South Africa, Ghana and Morocco etc., where we will get chance to interact with various industry experts and governments. Since Africa is one of our major markets, this will be a  huge boost to Innoz.
About Unreasonable At Sea
The programme is spearheaded by Stanford University's Institute of Design and the Unreasonable Institute. It is a radical experiment in global entrepreneurship, design-thinking and education, visualised to scale-up effective technological solutions to the greatest challenges of the time. It is an exclusive programme for companies working on intractable social and environmental challenges. The programme is financially supported by MNCs, including Microsoft and SAP.
The startups on board:
1. Prakti Design, India : An innovative cook stove developer. It aims to help feed 250,000 people daily with ultra-affordable and fuel efficient stoves.
2. Damascus Fortune, India : It produces low-cost industry grade carbon nanotubes and nanofibers by converting carbon emissions from certain industries.
3. Aquaphytex, Spain : The startup offers an eco-efficient and sustainable system for installation in companies, industry, houses, housing development, cottages, etc.
4. Innoz Technologies, India : Offers and SMS-based information service.
5. Vita Beans Neural Solutions, India : Seeks to educate and empower teachers through what it calls a 'gamified platform'.
6.  The IOU Project, Spain : It produces and sells unique, handmade apparel made from textiles handwoven in India, assembled by master craftsmen in Europe.
7.  Solar Ear, Brazil : Develops digitally programmable and rechargeable hearing aid.
8. Protei, France : Develops wind-powered, shape-shifting, open source sailing drones that clean oceans.
9. Evolving Technologies, the US : Plans to help make medical devices for maternal care 'radically affordable' in emerging markets.
10. One Earth Designs, Hong Kong : Provides customisable solar energy technologies can meet the energy needs of customer households including cooking, electricity, heating, and water purification.
11.  Artificial Vision for the Blind : It focuses on leveraging artificial intelligence to be a non-invasive cure for blindness.
Mentors on board include Megan Smith of Google Inc; Matt Mullenweg, founder of Wordpress; Prince Fahad Al Saud; George Kembel, co-founder of Stanford's d.school.
(Deepak Ravindran is the founder, Innoz Technologies)
(As told to our Bangalore correspondent Sainul K Abudheen)
(Edited by Prem Udayabhanu)
---