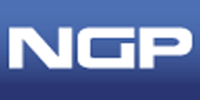 Finnish handset giant Nokia has committed $250 million in the third fund under its venture funding arm Nokia Growth Partners (NGP). NGP targets new age technology firms straddling mobile ecosystem as also digital media and consumer internet and typically invests between $5-15 million in an investee in startups across US, Europe and Asia.
It has not given any geographic allocation, but has invested in nine Indian firms till date of which it has exited two Netmagic and Sasken.
Its existing portfolio includes names like Fashionandyou, Dealsandyou, Innovis, Network18, Quikr, TechProcess and the most recent addition Vizury. These comprise around a third of the total 23 active portfolio firms.
The venture fund has also appointed David Tang as MD and Lu Guo as principal in China to expand its presence in Asia.
Tang and Guo will be based in Beijing. Tang joined NGP from Advanced Micro Devices (AMD), where he was working as a corporate senior VP and president of AMD China and Guo joined from Keytone Ventures, where he was VP, responsible for mobile and internet investments.
"Nokia Growth Partners is delighted with Nokia's continuing commitment, which recognises strong financial performance since our formation in 2005. In the past year, NGP has also realised several successful exits, including the IPOs of Morpho and Inside Secure and sales of Swype, Summit Microelectronics and Netmagic," said John Gardner, managing partner of Nokia Growth Partners.
(Edited by Prem Udayabhanu)
---