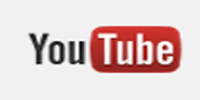 Video-sharing site YouTube, owned by search giant Google, is planning to introduce paid subscriptions for some of its content during the second quarter of this year, according to a media report.
To initiate this move, YouTube is mainly targeting content producers and advertisers who are currently using traditional TV channels to reach out to their customers, said AdAge, quoting multiple people familiar with the development.
The video-sharing site has already asked a small group of channel producers to submit applications to create 'paid' channels, which will cost each consumer between $1 and $5 a month. The company may also charge for content libraries and access to live events on a pay-per-view basis.
Initially, YouTube is expected to partner with 25 channels or so and partners can display their ads on their respective pay channels. Revenues from subscriptions will be split in 45:55 ratio, similar to the advertisement revenue split on YouTube.
(Edited by Sanghamitra Mandal)
---