Delhi-based startup Sama Web Innovations Pvt Ltd, which runs the social gifting venture Giftology, has raised an undisclosed round of seed funding from Kiran Sidhu, chairman of the European prepaid cards provider Transact Network . Sidhu has invested in the firm in his personal capacity. The startup has also announced the appointment of Varun Vummidi, Entrepreneur In Residence, Jabong, as its CEO. Giftology will use the funds for expansion, product development and marketing.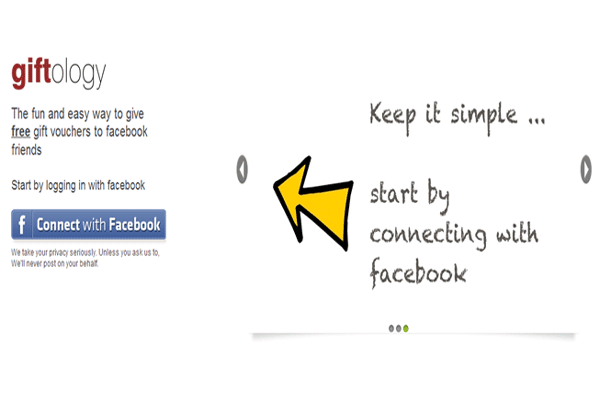 Kiran Sidhu founded Transact Network in 2006 and has made seed investments in various technology and biotechnology ventures. His key investment includes BuzzDash, which was sold to the Tribune Group in 2009.
New CEO Vummidi is a go-to-market specialist who has assumed various roles at the e-commerce venture Jabong.com. He graduated from the Zicklin School of Business and previously worked with Merrill Lynch.
Set up in 2012 by Aman Narang and Nikhil Sama, Giftology has developed a Facebook application that allows users to send gift vouchers to their friends. "Currently, we have around 5,000 registered users and more than 40 brands (for online and offline products) using our app. We will use the fund to roll out mobile apps for all platforms and get more brands on board," Narang told Techcircle.in.
But how does it work in the first place? Sign in to Giftology via Facebook and you will find a plethora of merchants on board from whom you can select a gift voucher. For instance, if you choose a Freecultr voucher, the gift will be sent to your friend. All you need to do is add a message and the e-mail ID of the recipient.
Giftology makes money from commissions paid by vendors who sponsor gifts in a bid to promote their brands online and enhance user engagement.
"Consumers want to send gifts to their friends on special occasions. Online and offline merchants are also willing to sponsor gifts to your friends in order to build brand engagement. We take the cost and effort out when you convey your good wishes by sending gift vouchers," explained Narang.
An alumnus of the University of Sheffield, Narang previously worked with Freecharge.com, Paytronic Network Pvt Ltd and P&A Receivables with focus on diverse areas such as business development, strategic market planning, customer acquisition and distribution channel management.
Sama is an alumnus of the University of Chicago and previously worked with companies such as Rocket Internet GmbH and Bain & Company. He has also founded another startup called SnapLion that provides an online platform to create sleek, interactive mobile apps for anyone wanting to engage their fan base in real time.
(Edited by Sanghamitra Mandal)
---