Mobile app startup Dexetra raises over $1M from Sequoia & Qualcomm Ventures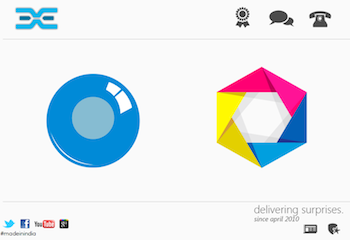 Dexetra Software Solutions Pvt Ltd, a mobile applications startup, has raised between $1million and $2 million in funding from Sequoia Capital (India) and Qualcomm Ventures. The reason that the company has not disclosed the exact amount is because an additional investor can also join at a later point, according to TechCrunch. The funds will be used, among other things, to increase the team size (from the current 17).
The Bangalore-based startup was co-founded in April 2010 by six friends. Four of them- Narayan Babu (CEO), Nithin John (CIO), Binil Antony (CMO) and Aibin Varghese – were classmates at KMEA Engineering College at Kochi. The other two co-founders Yaser Hameed and Eby Chembola worked with Babu at Robert Bosch GmbH in Bangalore. It had earlier (September 2011) received $2,00,000 in funding from One97 Communications, a Delhi-based mobile internet company.
The company's offering mainly include two mobile apps IRIS, a voice-controlled personal assistant for the Android platform similar to Apple's SIRI (IRIS is basically SIRI spelled backwards), and its flagship Friday, an app that works like a personal secretary/assistant. It keeps track of the users' activities on the smartphone, logs them and saves the data on the cloud. It also understands the context of the commands given to it by the user (by leveraging IRIS) and acts accordingly.

As of June last year, IRIS had four million users, of which 55 per cent were from the US, with only 10 per cent from India. The company had also entered into a partnership with local mobile phone maker Micromax. As part of the deal, Micromax had launched a number of phones that came pre-installed with an app called 'Aisha,' a super personal assistant.  'Aisha' is actually IRIS, renamed and modified to connect better with the Indian audience. Besides this, the company was already generating revenues from IRIS in the form of in-app purchases and paid ads.
The startup recently integrated IRIS and Friday and claims that while Friday only has around 1.2 lakh users, they have already generated over 130 million files (content like photo, songs, check-ins etc.) on the cloud. On the other had, IRIS has served over 250 million answers.
Keep track of this space as we try and get more info on the deal from the Dexetra founders and the investors.

(Edited by Prem Udayabhanu)
---