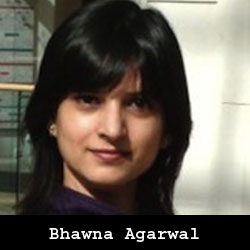 Bangalore-headquartered Seventymm Services Pvt Ltd, which started as an online DVD rental company almost eight years ago, switched to become an e-commerce site focused on movies. But it has now pivoted to a pure-play e-commerce venture. The firm raised around $20 million across multiple rounds of VC funding from Kalaari Capital (formerly IndoUS Venture Partners) and Draper Fisher Jurvetson, among others. And the company has recently promoted former COO Bhawna Agarwal as its new CEO.
In a conversation with Techcircle.in, Agarwal talks about the sales it is currently clocking and the strategy, going forward. Here are the edited excerpts.
How is the transitioning coming along for Seventymm?
Pivoting is always very challenging. Thankfully, we had very loyal customers who stuck around. Initial expectation was that we would build something around the movies space only, but still, our customers have been very supportive. Things look extremely interesting just now and we need to establish ourselves as a fashion and lifestyle e-tailer, rather than a movie merchandise store.
Other DVD rental firms who came in after Seventymm have changed their business model to streaming services. Do you think the DVD rental business has become obsolete too soon or are there other issues?
We, too, were growing well in that business. But we realised that the opportunity to scale it further was very less. The whole business depends on infrastructure and that is not yet developed in India. Thankfully, we were well-funded and thus we could pivot.
Was it the investors' decision to pivot and save the company? No, it was a very collective decision.
There are multiple VCs on board now. Any runway you have for the investors to make exits and any plan to raise more funds?
Existing investors are not looking at exit right now. Currently, the company is going through a very interesting phase. We are well-funded and not looking at any other funding in the near term.
How is Seventymm doing as an e-tailer? Can you share some numbers with us?
We are doing some 50,000 orders a month on an average. On the products side, electronics used to be the best-selling category, but we are now in the process of phasing it out completely. We are also on our way to become a pure-play marketplace with zero inventory. We have already stopped warehousing and that's one reason why we have been able to turn around our numbers. Our customer acquisition cost is among the lowest in the industry.
What kind of category addition we can expect at Seventymm?
We are looking at phasing out a couple like electronics and will add a couple of new categories. This will be done in a bid to evolve our private label offerings. In the next 2-3 months, it will be clearer which new categories we want to add.
Since you are well-funded, are you looking at any small acquisition for category expansion? Yes, absolutely. In fact, we are talking to some companies and that's a very viable option for us right now.
(Edited by Sanghamitra Mandal)
---