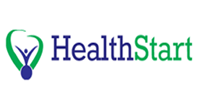 HealthStart Pte Ltd, which will soon launch a healthcare-focused incubator in Delhi, is looking to incubate around 15-20 startups this year with a seed capital of up to $100,000 (approx Rs 53 lakh). The organisation, which claims to be the country's first incubator to focus on healthcare entrepreneurship, will essentially focus on technology players, mobile health solutions and low-cost healthcare within the segment.
"The idea behind HealthStart is that we should create an ecosystem for entrepreneurship, specifically targeted within the healthcare space," Pradeep K Jaisingh, founder and chairman of the firm, told VCCircle. "This is because even as there are a lot of entrepreneurs who are interested in the segment and want to start a company, there is no support structure," he added.
An alumnus of IIM Ahmedabad, Jaisingh is currently the managing director & CEO of International Oncology – a global cancer care and research company setting up a chain of comprehensive cancer care centres.
According to Jaisingh, HealthStart will provide startups with infrastructure and seed capital, among others. "We are going to look at the entire spectrum of support – right from seed funding to looking at their business models – and will invest between $50,000 and $100,000. That's what incubators globally invest in startups," he said.
HealthStart will also provide ready-to-operate working space including facilities like computers and the internet. Plus, it will help the startups with networking, find resources for their management teams and also focus on active mentoring.
"The number of startups will depend on how many good investment-worthy cases we come across. We will be happy if we come across 15-20 startups that are worth supporting," said Jaisingh.
Other founding partners of the company include Vivek Jetley, Raj Airey, Anil Gupta, Suhail Chander and Jayant Goel.
Jetley was previously the country manager (India) and senior director (healthcare) at Avenue Capital Group, leading the fund's healthcare and India investment strategy. Earlier, he had also worked with Parkway Health of Singapore and was the managing director at Max India.
Airey is a UK-based NRI who was previously the CEO of the India unit of NYSE-listed healthcare company Baxter. He is also the founding partner of Wizzcare Home Health Solutions which provides home-based healthcare support to families and senior citizens living in India. Gupta was earlier president & head of Reliance Infrastructure and also president & India head of Honeywell International. While Chander leads Indusind Bank's corporate and commercial banking business, Goel worked with Arthur Andersen, Hughes and Fidelity International in the past and also set up his own consulting outfit.
HealthStart would also look at promoting startups at a global level. The incubator will look both ways – at Indian startups whose products are relevant for the global market and overseas entrepreneurs who have businesses focused on Indian markets.
"Since India is a market that is difficult to ignore, overseas startups who want to have a presence in India will be a focus. On the other hand, we will support Indian startups with global ambitions," explained Jaisingh.
HealthStart will be officially launched on Feb 15 at the Indian Habitat Centre in Delhi. The launch event – Enabling Healthcare Entrepreneurship – is organised by The Indus Entrepreneurs' (TiE) Delhi-NCR Healthcare Special Group (SIG).
Although HealthStart is one of the few incubators exclusively focusing on the Indian healthcare segment, there are other incubators and accelerators in the country who are working in the technology space. These include The Morpheus, VentureNursery, AngelPrime, iAccelerator and Global INcubation SERVices (GINSERV), among others. Kochi-based Startup Village is another niche incubator with focus on technology and telecom space.
(Edited by Sanghamitra Mandal)
---