One97 to launch Android-driven mobile ad network Adworks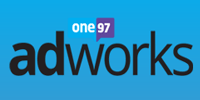 Mobile internet firm One97 Communications Ltd is all set to foray into the mobile advertisement sector with the impending launch of its mobile ad network called Adworks. Adworks, which will be launched sometime next month, is currently in the beta stage.
Talking to Techcircle.in, Vijay Shekhar Sharma, founder and CEO of One97, said that the company is now building the product and the team. Asked why it is entering an already well-populated sector, he said, "We understand that this market has many players. But looking back, I find all our offerings made it essential to enter those markets which were already established and then we found our niche. So we plan to do the same in this sector."
He also added that mobile ads are an integral part of the mobile internet business and the company didn't want to miss out on it.

The recent development was first reported by MediaNama.
Another source close to the development said that Adworks would follow an Android-first strategy and would be primarily targeting Android-enabled devices. "The Android penetration is very high and that will drive the mobile internet consumption. So Adworks will focus on Android-driven devices," the source added.
Adworks will have to compete with more established market players like InMobi, VServ and Smile Vun Group's SeventyNine, among others.

In December 2012, One97 acquired  MobiVite, a SaaS-based platform that enables small businesses, marketing agencies and brand managers to create mobile websites and execute engaging mobile web campaigns. At that time, One97 was also looking to launch a do-it-yourself service to accelerate mobile web adaptation by merchants.
(Edited by Sanghamitra Mandal)
---