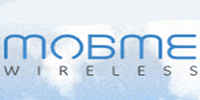 MobMe Wireless Solutions Pvt Ltd, a Kerala-based mobile VAS provider, is looking to raise around Rs 25 crore ($4.6 million) from its initial public offering (IPO) and has filed a draft red herring prospectus (DRHP) to list on the National Stock Exchange's SME platform.
MobMe is skipping the conventional funding cycle of a tech startup – that of first bringing on board a venture capital investor – and has offered 705,600 equity shares with a face value of Rs 10. It expects to start trading by the end of the next month. This will comprise the sale of around 25 per cent stake through the fresh issue.
"We will be the first student-incubated company to go for an IPO," MobMe co-founder and CEO Sanjay Vijayakumar told Techcircle.in. "This will bring fresh hope to lots of tech startups in the country. If everything goes as planned, we expect to start trading by the end of March this year," he added.
The firm has not disclosed the amount it is going to raise but according to one source, it would be around Rs 25 crore. This would mean it is eyeing a market value of around Rs 100 crore.
Based on the total issue size, the firm could be eyeing an issue price of around Rs 350 a unit, as per VCCircle estimates. Two months ago, it converted outstanding loan of Rs 2 crore taken from the state government body, Technology Development Board (TDB), at Rs 180 a share. TDB now holds 5.5 per cent stake in MobMe.
The company had consolidated revenues of Rs 22.8 crore for the six months ended September 2012, which means annualised revenue of around Rs 50 crore. Its annualised net profit works out to be around Rs 3.9 crore for the current fiscal. This would mean the firm asking for a trailing P/E multiple of around 25x.
But MobMe won't be the first VAS firm to go public. At least two such firms, which are large in comparison, are already listed. These are OnMobile Global and BK Modi-controlled Spice Group's S Mobility (which has a much bigger handsets unit and a small services business).
OnMobile, which is a much larger firm and listed on the main exchange, is currently trading at annualised P/E multiple of around 14x. MobMe has, however, a better net margin. OnMobile has also seen its share price hammered, following the disclosures related to alleged corporate governance irregularities. Its share price has tanked by more than half of what it had been a year ago which might explain the difference in valuation multiples that MobMe is eyeing.
According to the firm, it plans to use the money for acquisition of land and construction of software production unit and facilitation centre (Rs 5.6 crore), procuring computers, peripherals and other infrastructure for these units (Rs 1.21 crore), procurement of crypto SIM cards to be deployed in the pilot project, using mobile digital signature technology (Rs 2.6 crore), licence fee to Valimo Wireless Oy for use of its technology (Rs 3.54 crore), procurement of mobile digital signature certificates (Rs 5.15 crore) and procurement of 4,000 mobile phones (Rs 2.6 crore), among other general purposes.
Founded in 2006 at the Trivandrum Technopark by Vijayakumar (CEO), Sony Joy and Vivek Steve Francis (COO), MobMe is a mobile, media and entertainment company that is focusing on VAS for mobile phone users and carrier grade solutions for network operators.
MobMe's partners and clientele include Vodafone, Airtel, Aircel, Idea, Tata Indicom, BSNL, MTNL, NDTV, Network18 and Café Coffee Day, among others. The company also works with the state governments of Kerala, Goa and Nagaland, and the central government departments like the Department of Science and Technology.
MobMe has recently announced a partnership with a commercial lender in India to deploy its digital signature technology Mobile Express, which will enable people to log in to their online banking portals, social media accounts, mailboxes and e-commerce websites with just their mobile numbers, thus avoiding the risk of passwords and user names being hacked and misused.
The Kochi-based boutique corporate finance firm GMA Capital Partners is advising MobMe for the proposed IPO. IDBI Capital is the book running lead manager.
NSE's SME Exchange, christened NSE EMERGE platform, went live three months ago and saw its debut listing when Thejo Engineering raised Rs 21 crore. Another firm trading on the platform is Vito Switch Gears & Cables Ltd.
(Edited by Sanghamitra Mandal)
---