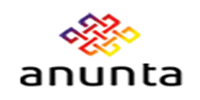 Mumbai-based Application Delivery as a Service company (ADaaS) Anunta Technology Management Services has raised an undisclosed amount in Series A funding from Bessemer Venture Partners (BVP). Founded by Ananda Mukerji, founding CEO of Firstsource Solutions and Sanjiv Dalal, ex-CTO of Firstsource Solutions and a serial entrepreneur in the technology space, Anunta focuses on application performance in virtualized environments.
Anunta is a cloud generation IT services company that has developed an ADaaS offering on its own proprietary platform. It designs cloud-based application delivery architectures, provides on-going management and delivers services on a pay per user billing model.
The financing will help Anunta build its product platform in its entirety, boost sales and marketing, and sell globally.
Anunta counts some private sector banks, financial institutions and business services companies as customers.
"We are excited about the potential of cloud computing and server and desktop virtualization. SMBs and large corporates have begun to adopt new age technologies and are looking at ways to cut cost and improve application performance," said Vishal Gupta, managing director of BVP India. "CIOs are expected to deliver high performance at lower costs and Anunta's platform helps companies achieve this by managing costs, increasing productivity and guaranteeing end-user satisfaction," he added.
Sanjiv Dalal, CEO and co-founder of Anunta Technologies, said: "We consider their investment a validation of our business proposition and approach and expect to benefit from the expertise they bring in building high quality technology companies."
In the same space, BVP has previously invested in international firms such as Parallels and GFI Teamviewer.
For venture capital firm BVP, which has $4 billion under active asset management globally, this is the second deal in India in as many months. Few weeks ago it had invested in healthcare technology firm Healthsprint.
These two transactions come after what was a slow year when it invested in just two Indian firms during 2012, as per VCCEdge, the financial research platform of VCCircle.
(Edited by Prem Udayabhanu)
---