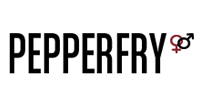 Pepperfry.com, an online lifestyle store run by Mumbai-based Trendsutra Platform Services Pvt Ltd, has crossed Rs 100 crore in gross merchandise value (GMV) in January this year, according to its founder & CEO Ambareesh Murty, former chief of eBay India. Launched in January 2012, the e-tailer deals in categories like home, lifestyle, fashion and more. Techcircle.in had a quick chat with Murty to get a lowdown on the milestones it achieved in the first year of operations.
On business: Expansion and revenues
For some time now, Pepperfry has been foraying into niche verticals stealthily. Last year, it ventured into baby products and pet supplies, along with launching a pilot in private label. "Our focus is lifestyle but we like to focus on different categories. So we may even add musical instruments or fitness products this year. In my opinion, both are very interesting areas. There's another area we are keen to enter and that is premium packaged foods," said Murty.
Pepperfry's new CMO  Kashyap Vadapalli, who was brought in from eBay India, would also look after new category expansion, said Murty.
Sharing details on the current business, Murty said that the site is shipping around 3,000 products a day with average order value of around Rs 2,000. "Home, combining both furniture and furnishings, contributes to 40-45 per cent of the business while jewellery contributes around 30 per cent," said Murty.
Another interesting bit of information is that unlike many other e-commerce players, COD at Pepperfry is very low – around 2 per cent of the total transactions.
On funding
Pepperfry had already raised $5 million from Norwest Venture Partners in December 2011. But that was at the very beginning of business and isn't the company fund-hungry now?
"We have a marketplace model and we don't have to worry about inventory. So our cash burn is really low. We have funds to last us several months and will look to raise more capital only after that. Even then, we are not looking to raise some huge amount since profitability is not very far – most likely a matter of 12-18 months," said Murty.
He rubbished speculations about a proposed merger with Smile Group's Fashionandyou.com (or any other player, for that matter). But Pepperfry would be open to acquiring smaller players for category expansion, he noted.
Murty claims that the user base has grown from 250,000 to 700,000 in about five months and Pepperfry is getting around 3 million unique visitors on a monthly basis. The startup, which has recently launched  private labels as an experiment, is keen to test the waters and may launch some premium baby clothes under its own label. It has already launched clothing and accessories, such as bags, under its own brand.
"Currently, our private label SKUs are very less as we are still testing the waters. Although the bigger aim is to be a horizontal marketplace, we will continue to experiment with private labels," said Murty.
"Keep your head count and spend low and then you can definitely scale in e-commerce," he signed off.
(Edited by Sanghamitra Mandal)
---