Real estate portal Housing.co.in secures angel funding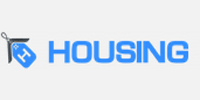 Real estate portal Housing, which currently lists rental flats in Mumbai, has secured an undisclosed amount from a group of angel investors, a top executive of the company told Techcircle.in. The round was led by Zishaan Hayath, co-founder of the phone commerce company Chaupaati Bazaar, which was acquired by Kishore Biyani's Future Group a couple of years ago.
Other angels who participated in the round were Vaibhav Puranik, Shishir Kapoor, Hemanth Goteti, Gagan Goyal, Harsh Baid, Aditya Agarwal and Aatif Misbah, said co-founder Advitiya Sharma.
The startup was founded in 2012 by a group from IIT Bombay. "A large chunk of the money will be used for acquiring people, mostly the top talents from IITs and IIMs," said Sharma. He holds a B. Tech and an M. Tech in Aerospace.

Sharma also added that Housing has reached break-even operationally and is currently focusing only on the Mumbai market. "We have a strong footprint here and we want to maintain that," he said.
According to him, Housing's differentiator lies in its revenue model. "We charge subscription fees (bi-annual and annual) from brokers and enable them to upload unlimited listings on our site. The listing for landlords is free for now, but we may start charging a nominal amount later. We also track the total number of hits and queries for each flat," explained Sharma.
Housing also helps brokers upload relevant data that add value. "Bigger real estate portals serve like a crude telephone directory when you search for broker contacts," noted Sharma. "In contrast, we have invested in an in-house data collection team to ensure that we showcase only genuine flats with verified pictures and details. If you just want to find a broker, maybe you'll be better off with bigger real estate websites. However, if your preference is finding a flat, instead of a broker, Housing can offer you a wide range (with real, verified pictures and details) to choose from. Moreover, bigger websites can never geo-code each and every flat accurately. Since we do that, we can provide additional information such as neighbourhood and commute details for every flat listed on our site," he added.

Owned and operated by Mumbai-based Locon Solutions Pvt Ltd, Housing currently lists rental flats only. And it has made the selection process pretty simple for users. Using Google Map which is available on the site, one can choose the desired location and can further narrow down the search, based on size, facilities available and rent amount. The number of flats in a certain locality is also available on the map.
For instance, if you want a 2BHK flat with the rent below Rs 30,000 per month and with medium facilities like a car porch, partial furnishing, etc, you can use the tabs appearing on the top of the page to filter your requirements. Then you can choose a flat from the list appearing on the extreme left of the site. Once you click on one property, a picture and details of the flat will pop up on the right side. In case you like it, you can leave your phone number and e-mail id in the column available and the broker/landlord will contact you.
(Edited by Sanghamitra Mandal)

---