Two-year-old Emkor Solutions Ltd, a cloud-based SaaS company which offers BPO solutions in areas like HR, payroll, income tax, finance and accounting, for small and medium businesses (SMBs) in the country, will be clocking Rs 3 crore in revenues in the current financial year, a top executive of the company has told Techcircle.in.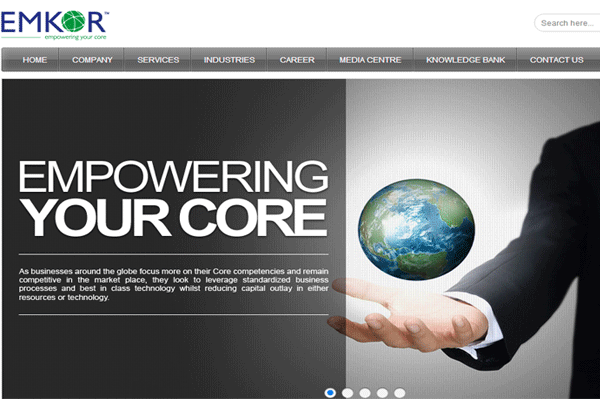 The Gurgaon-based startup, which raised $1 million from an undisclosed angel investor in India just before its launch in January 2011, claims to have eight Indian clients across various segments for what it calls BFaaS (business function as a service) solutions and is currently looking to expand to overseas markets including the Middle East, Australia and New Zealand.
Founded by Vikram Dham, an engineering graduate from the University of Macquarie in Australia, Emkor caters to companies dealing in financial accounting, enterprise application services, human capital management, supply chain management, business intelligence & analytics and re-engineering, among others.
The startup says it has 'coined' the term BFaaS for the first time and also offers business process as a service (BPaaS), business intelligence as a service (BIaaS) and business consulting as a service (BCaaS), with the focus on data insights, trends and analytics solutions. Emkor's business applications are controlled by a company administrator, who manages updates, user permissions, customer support and other activities, thus freeing up time and resources for client companies.
BFaaS has a pay-as-you-go, on-demand service delivery model that businesses can leverage to outsource all their critical but non-core functions in those areas. The company has in place three pricing models, depending on the type of service. The pricing starts from as little as Rs 4,000 and can stretch up to Rs 7,500 per user per month.
"The concept and scope of business function outsourcing have changed since the evolution of this industry," said Dham. "Enterprises, which entrust the management of their non-core yet critical processes to a business service company, expect it to control and streamline all operational activities that will their optimise business."
According to Dham, the company is eyeing the fast-growing SMBs in India which are generating revenues in the range of Rs 100-2,000 crore. "The Indian SMB market offers us immense opportunities. We are also in talks with a few prospective clients in the Middle East, Australia and New Zealand," he added.
Emkor's key clients include the Advance Group, Advance Surfactants and Bravia International General Trading LLC, a Dubai-based company which is into frozen food business and retail, among others.
Dham also noted that by the end of the current financial year, the company would be generating Rs 3 crore in revenues. "Given that we have started major marketing activities only in August 2012, this figure is good. We expect to generate Rs 12 crore by the end of this calendar year," he added.
Although cash positive, it will take Emkor at least a couple of years to break even (that is what the company is targeting). But it will soon start looking for more funds to scale rapidly, according to Dham. Currently a team of 50 or so, the startup is also planning to expand to Mumbai and Ahmedabad.
As for competition, Dham said, "Emkor's pricing and target market will bring solutions like BFaaS to the smaller players. This differentiates Emkor's offerings, compared to larger players."
(Edited by Sanghamitra Mandal)
---