Saavn (South Asian Audio Video Network), a US-based Indian digital music service, has launched its subscription-based premium service, Saavn Pro. The feature allows users to take their music catalogue offline and will be ad-free.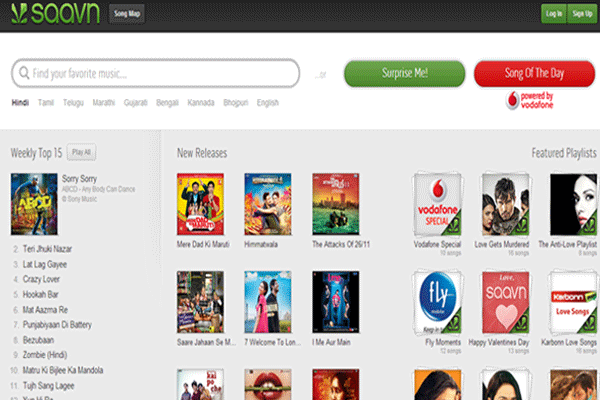 As per an official release, the service received around 10,000 sign-ups within the first 48 hours of early-interest registration. The service will be available at the Apple app store from March. Saavn Pro for Android and feature phones is also on the cards, said the release.
Rishi Malhotra, president and co-founder, Saavn said, "People have been taking their music offline for years, but it's never been this easy and natural. We've built a premium music product that's really a joy to use."
To save music for offline listening (or caching), users will have to hit a cloud icon on the screen next to any song or playlist.  The service is also available for a 30-day free trial, after which it will cost $3.99 per month.
Almost a year back in March 2012, Saavn crossed  nine million active users and one million daily streams. Also, of the total usage, more than 50 per cent was from India even at that time.
The company was founded as BODVOD networks in 2006 by Vin Bhat, Neal Shenoy, and Paramdeep Singh, in a partnership between New York-based parent company 212Media (also founded by Bhat, Shenoy, and Singh) and Indian company Hungama and Schramm Sports & Entertainment. It launched its music service on the social networking site Facebook in December, 2011.
Saavn today is one of the forerunners in the online music streaming along with Gaana.com and Dhingana.com. Gaana.com has recently launched its mobile app, so it has a lot of catching up to do. But, survival on only free music streaming is pretty tough. The other player Dhingana has also hinted about launching some premium services this year.
Being able to take the playlist offline will be a key differentiator for Saavn and might earn a good number of paid users for it. The online music streaming market is getting pretty interesting. But being able to sustain the huge user base after going paid is the real challenge. Do share your take on this.
(Edited by Prem Udayabhanu)
---