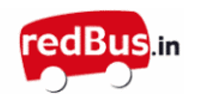 redBus.in, a bus ticketing site owned by Bangalore-based Pilani Soft Labs Pvt Ltd, has introduced a 'virtual bus stops' feature. The feature, called redBus.in Virtual Bus Stops, enables users to view bus stops across seven cities, along with their GPS locations on a map. These cities include Hyderabad, Mumbai, Pune, Coimbatore, Delhi, Kolkata and Ahmedabad. Going forward, the company plans to expand the feature for more cities.
A user can also search for his/her home, office or hotel, and then find the bus stops closest to those locations. To do this, one has to click on 'help me select boarding point' and the feature will show up the nearest bus stops. It also shows photographs of those bus stops with a full 180 degree panoramic view, as well as stills from multiple angles.
"Bus stop-related queries constitute a major chunk of our support calls and finding a convenient stop can be a major discomfort at times. So we decided to bring all the boarding points into the virtual world," said Alok Goel, chief products officer at redBus.
The company has also started a round-trip booking system that enables users to book return tickets. Plus, it has launched a mobile application for the Android and the Windows Phone platforms. Apart from ticket booking, the app allows users to apply a number of filters to facilitate the booking process. Users can also view bus ratings via the app.
RedBus was set up by the trio – Phanindra Sama, Charan Padmaraju and Sudhakar Pasupunuri – back in 2006. The company has also raised  more than $7.5 million from three rounds of funding. In May 2011, it raised $6.5 million from Helion Venture Partners, Inventus Capital Partners and Seedfund. Earlier, it had raised $1 million in Series A round from Seedfund and an undisclosed sum from Inventus Capital Partners and Seedfund in July 2009.
(Edited by Sanghamitra Mandal)
---