Pinterest wins new funding; valuation at $2.5B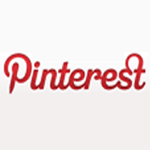 Online scrapbook Pinterest has raised a new $200 million round of funding that gives it a valuation of $2.5 billion, the company said on Wednesday.
Pinterest, which allows users to create online bulletin boards based on various themes such as travel, decorating, or sports, said in a statement it would use the new capital to build new features, beef up its infrastructure, and make "strategic acquisitions of both talent and technology."
Long-short hedge fund Valiant led the investment round, joined by existing investors Andreessen Horowitz, Bessemer Venture Partners and FirstMark Capital. Valiant has invested in several consumer-Internet companies in the past, including search engines Google and Baidu.

News of the funding round was first reported by AllThingsD.
Pinterest is part of a group of start-ups that offer twists on Internet networking among various groups. They typically have little discernable profit or revenue, but have landed some outsized investments from venture capitalists.
The group includes private social-network Path, which raised $30 million at a valuation of $250 million last year; question-and-answer site Quora, which raised $50 million at a $400 million valuation last year; and microblogging service Twitter, which raised $400 million in new funding and another $400 million to buy out existing investors at an $8 billion valuation in 2011.

Since Facebook Inc's  May initial public offering, which saw the stock fall far below its offer price before rebounding in recent months, many investors have cooled on consumer-focused Internet companies.
But Pinterest's rapid growth since its 2010 launch may make it an exception. It now has 48.7 million users globally, according to consultancy comScore.
The company last raised money in May 2012 at a $1.5 billion valuation in a round led by Japanese e-commerce site Rakuten Inc.

---